Is this 25-year-old cold case murder or suicide?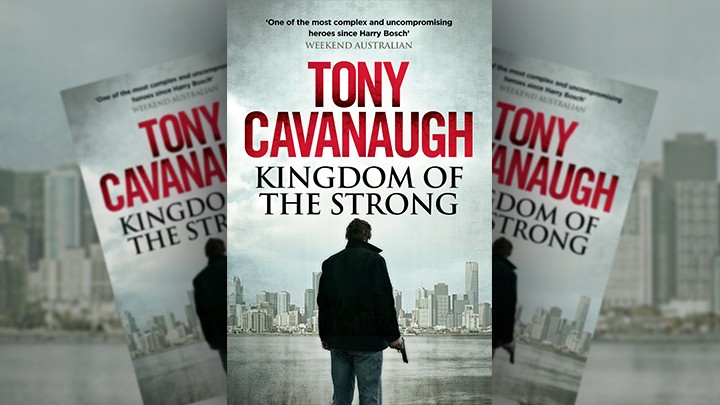 Mystery or suspense books are not my first go-to reads, but the blurb on this book caught my attention straight away.
Disclaimer here…I live in Melbourne, St Kilda Road to be precise. Right in the thick of the story area. And I will also admit that I know the areas the author has set this story around. The settings in Kingdom of the Strong, by Tony Cavanaugh, made me drive to them during my reading which made this book come even more to life for me.
The main character Darien has turned his back on his life's work (policing) due to a loss of faith. Not only the system but more importantly, himself. He has moved and shut himself off from the world and is beginning to enjoy his choice.
Imagine his surprise when his mentor arrives at his new place with a plea to help close a 25-year-old cold case.
18-year-old Isobel was found in her home, naked and hanging on a hook on her bedroom door with a blue tie around her neck. The coroner at the time ruled inconclusive. Was it suicide? Kinky sex gone wrong? Or murder?
Ad. Article continues below.
How can Darian not help his mentor a "ready to retire" Victorian police commissioner? Darian does not want to return. He is not ready. But there is so much history between them … they have a strong bond. And the commissioner wants to retire but there has always been a cloud over the cop up for his position; he was one of four cops to respond to the scene. In the end, he agrees – but it has to be on his terms.
This one is going to be tricky as they were all in the force together; came up through the ranks together. They ate and drank together. Darian has to be objective, despite what his impressions of the men may be, and treat this as though he knows no one. Do you really ever know all there is to know about someone?
I finished this book in just over one day! Just couldn't put it down. Tony Cavanaugh weaves you into the story and makes you feel as though you are part of the investigation.
Great read and well worth the price. Will definitely watch for more from the author and his character.
Kingdom of the Strong, by Tony Cavanaugh, is published by Hachette Australia and is available for purchase from Dymocks.
Ad. Article continues below.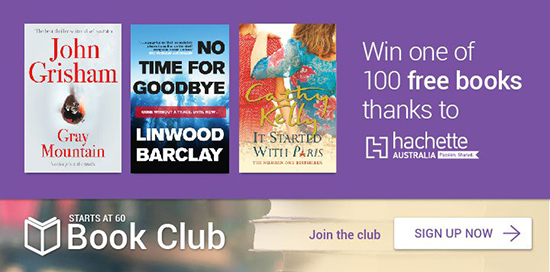 Join the Starts at 60 Book Club