Introducing Agatha Raisin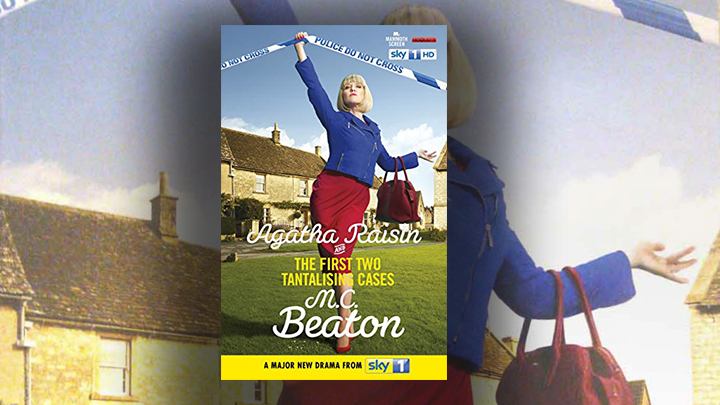 Although her title is Mrs, there is no Mr for Agatha Raisin!
In Agatha Raisin and the First Two Tantalising Cases, by M C Beaton, we learn she had a short-lived and unfortunate marriage after a troubled childhood and set her course for a successful career in PR.  With an office in Mayfair, she rose above her difficult start to life and was taking early retirement to live in a much-longed-for cottage in the Cotswolds, on which she had set her heart after a magical holiday as a child.
Cutting a stocky figure, with a plain face (but shiny hair), she was certain that life in a small village would provide beauty, tranquillity and security. But the reality came as a shock to Agatha – she found that she didn't fit in, was bored and felt she had made the mistake of her life. That was, until the murder by quiche….!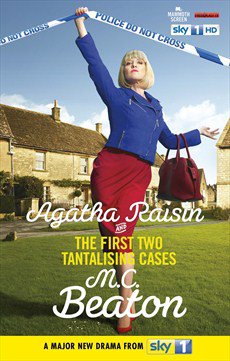 Agatha became embroiled in the first mystery of the book, as the quiche was hers and dishonestly come by.  What resulted was a new purpose in life as a self-styled sleuth, sticking her nose in where it wasn't wanted and rubbing people the wrong way, whilst searching for clues and attempting to solve the case.
Slowly the villagers start to accept Agatha and include her in their activities. Despite her many faults, the local policeman likes her and offers friendship and support, and Agatha finds her way through the maze of evidence to emerge triumphant.
Ad. Article continues below.
In the second story, another tragedy strikes when the local vet is found dead.  Now that she has some experience under her belt, Agatha once again sets out to solve what she feels was a murder and not an accidental death.  With the assistance of her new next-door neighbour, James, for whom she harbours a secret crush, she applies her inimitable brash and abrasive style to catching the culprits.
Agatha alternates between being forceful and sometimes rude, to someone whose emotional development has been impeded by the hurt she has suffered in her life.  She has thrown a protective shield around herself but secretly longs to be swept away by James, who promptly runs for the hills every time she gives him a sideways glance.
Agatha Raisin is a detective in the making, and now that she has been blooded with this particular sport, she will be seeking out more adventures on which to hone her skills!
Agatha Raisin and the First Two Tantalising Cases, by M C Beaton, (Agatha Raisin and the Quiche of Death/Agatha Raisin and the Vicious Vet) published by Hachette Australia is available from Dymocks.


Join Books at 60 on Facebook, or sign up for our weekly newsletter below for more great reading recommendations!