Insect life, up close and personal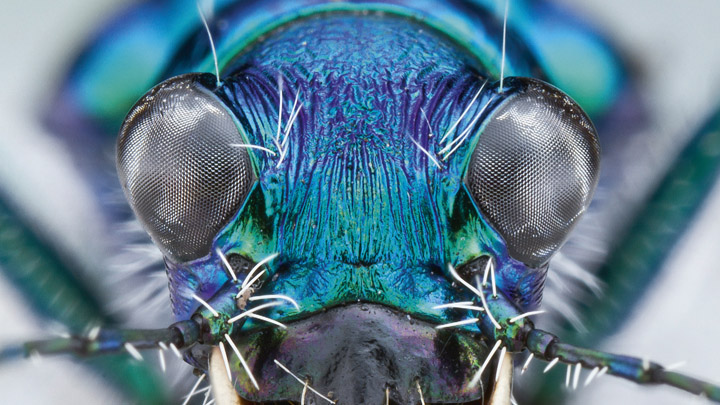 The author, Colin Hutton, has combined his interest in bugs and the use of macro photography to catalogue many different varieties of insect life. The book goes into detail, providing the common and scientific names along with a photo of every insect discussed in the book. The insects featured in the book have been photographed with a macro lens, and are all in full colour. The author has gone on to provide the common and scientific names of the insect, along with a short descriptive paragraph providing some interesting information. For instance, I learned that the cicada larvae live underground, sometimes for many years, before transforming into adult cicadas.
Bugs in Close-up by Colin Hutton
Available for $25.50 via Booktopia
Ad. Article continues below.
One downside to the book for the Australian reader is that the photos were taken on the American continent, and therefore not all the insects are to be found within Australia. However, a fair proportion could be found in any Aussie backyard, and the photos display the author's fascination with his subject. The photos are works of art, and provide the reader with a view of insects that cannot be achieved with the naked eye.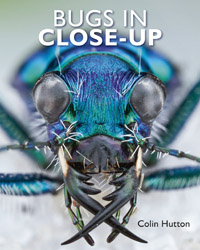 Being the offspring of an insect is simply a numbers game, with the majority of eggs laid and then left to hatch and attempt to make it to their adult stage where they can repeat the process. One insect which bucks this trend is the oak treehopper, which can often be found in the company of its offspring at different stages of growth. I loved the photo of this insect which was pictured resting on a branch accompanied by its babies.
Another photo that I was fascinated by was one of praying mantis' emerging from their egg case en masse, so tiny and helpless. It's hard to fathom why I feel repulsed by the adult variety, maybe I won't screech and brush it away next time I have a close encounter.
I didn't care for the spider section, but luckily all the ones illustrated are foreigners anyway, and I am never likely to meet a hairy tarantula. For this I am grateful.
The final section of the book goes into a nice description of the practice of macro photography in relation to taking photos of insects. There are many hurdles to overcome in obtaining a reasonable photo, even when one has good photographic equipment. The photographer requires bucket loads of patience to try to take a photo while the insect is still, not easy when many insects have wings. Luckily there isn't an issue with finding subjects, because we are surrounded by insect life wherever we live. The author makes the point that if our eyes operated as macro lenses, we would be in awe of insects; instead of which we usually just view them as pests to be discouraged or brushed aside.
Ad. Article continues below.
If you or a family member has an interest in insects, or in macro photography, this book would make an interesting addition to a home library. If you would like to have a look at Colin's photographic work, he has a website which presents some of the same photos that are in this book. He also has a Facebook page under Colin Hutton Photography. I really enjoyed this book, and I feel impressed by the author's obvious dedication to and interest in his subject. It makes me wish I had a big bad macro lens camera, but I don't. Another thing for my wish list!
Thanks to New Holland Publishing for providing my advanced reading copy.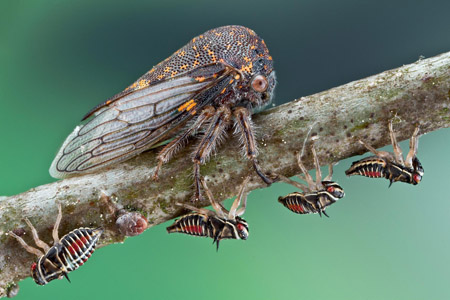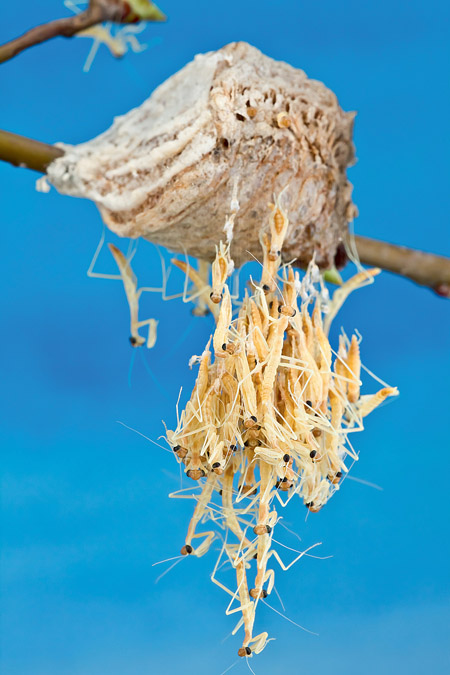 Available for $25.50 via Booktopia
Tell us below, are you interested in bugs and insects? Which is your favourite or the one you find most interesting?