This week it was my pleasure to speak, for the second time, with Fiona McIntosh whose novels always keep me entertained.
Moreover, because of the historical nature of Fiona's books, she melds fact and fiction, making them not only entertaining but educational in a most subtle way.
I can't help but admire Fiona's dedication to her craft; e.g. to make her novel The Perfumer's Secret authentic, Fiona spent time in Grasse, France learning the perfumer's trade, going as far as to produce her own perfume, Fleurette.
For her new novel The Chocolate Tin, she learned to make chocolate – as she tells us in the above video it is all in the name of research for her readers!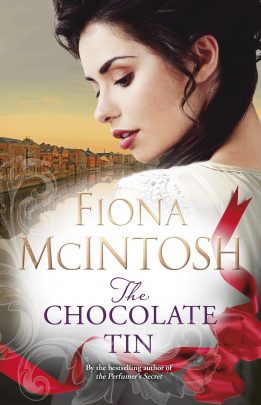 The Chocolate Tin is available now from Dymocks. Click here to learn more.