In a time when being a "woman" was clearly defined, Beryl Markham was scandalous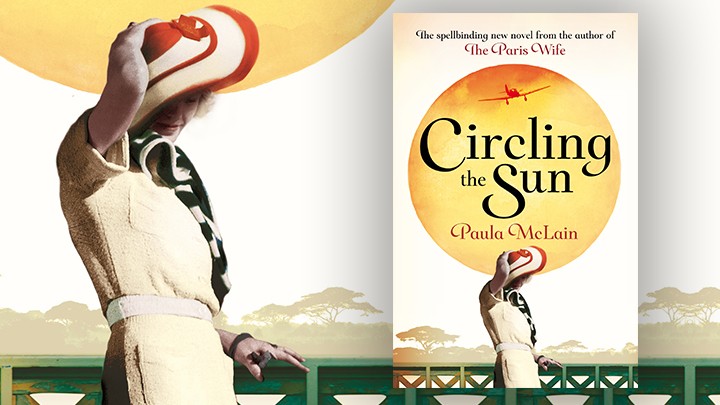 Set mainly in Africa, Circling the Sun, by Paula McLain is the story of Beryl Markam, the first woman ever to be granted a professional B pilot's license, and make a historic flight across the Atlantic ocean.
This is only one of the accomplishments this remarkable and yet pitiable woman. There are so many contrasting sides to this story that it is hard to know what opinion to make of her.
She arrived in Africa from London in the early 1900s with her father, mother and brother to start a new life farming. Life in Africa proved too hard for her mother and her "delicate" younger brother so after two tumultuous years her mother abandoned Beryl and her father to return to England.
The farm became her entire life and though she loved it, she became quite rough and solitary. Her father was absolute in his drive to make his horses and the farm into his dream and Beryl was an afterthought unless she was required to assist with the horses. She became a part of the local Swahili Kip tribe and soon felt more at home and welcomed there than in her father's world. The only contact with her mother being a box of sweets sent shortly after her return to England.
This obviously set up the woman that Beryl became. Although the Kip tribe was happy to have her around, she was white and a woman. A child's pursuits and dreams would/could not last forever.  She had no real family and never found a sense of where she belonged.
Ad. Article continues below.
When, at 16, her father lost the farm and found a female companion, he had to sell up and move to Nairobi and Beryl was abandoned to a slightly older husband. Although she did not have any feelings for the man, she did love the surroundings so she was again left without family.
Her only joy was in training horses which she excelled at. Eventually, she made a name for herself and became the first woman to be granted a training license for horses.
This was a time when women had a very defined place in society and an unrefined and lost young woman was fodder for the grist mill. She was sought out for her horse training skills and was admitted to society because of this, but she was never really accepted because of her rough nature. This led her to be even more her own person, throwing walls up to protect the unloved girl that everyone wanted to change and then abandon.
The story is both inspirational and heartbreaking, parts fact and fiction but definitely worth reading.
Circling the Sun, by Paula McLain is published by Hachette Australia and available for purchase from Dymocks.