Impressive showcase of inspiring Australian women: The Climb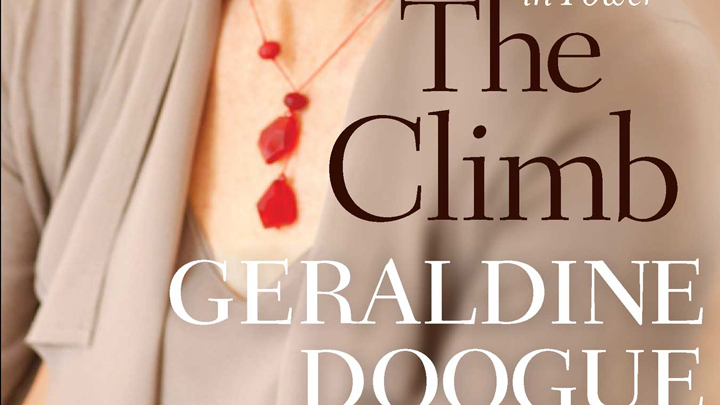 Available for $28.25 via Booktopia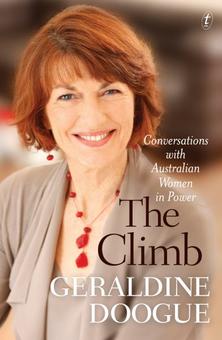 'The Climb' is a series of conversations with powerful Australian women by noted journalist, Geraldine Doogue. I am grateful for Text Publishing for the opportunity to read and review this book.
Geraldine Doogue's intention was to showcase impressive women who were holding leadership positions in various Australian settings in the hope of encouraging others. The 14 women are of varied backgrounds and areas of power. Some of the women are household names, others, though well-known in their fields, are not so well known to the general public. The areas they come from include business, politics, the law, the armed forces, medicine, media, racing, religion. For each area I could think of other women of achievement who could have been interviewed. Only one has been the Prime Minister of Australia, but watch this space.
Ad. Article continues below.
Geraldine Doogue was interested in how the women had managed what is popularly known as the 'life/work balance'. Most of these women were married with children, some had been single parents. Most of the women felt that at some stage they had compromised their family life in the pursuit of their careers. For some, they had relied on husbands or family support to provide the necessary stability for their children. Not much was made of the difficulties of returning to work from maternity leave and that impact on careers and I feel that if this was intended as a book to inspire young women this was an aspect that needed more exploration.
How do women cope with the 'alpha male', with the 'boys club' atmosphere of many businesses and institutions? Very few women tried to take these men and situations head on and play them at their own game. Some persevered with their goals regardless of the prevailing atmosphere. All of them had to learn to step outside their comfort zone and eventually speak up for themselves.
A number of the women acknowledged the role male mentors had played in furthering their careers.
Very few of these women were born to wealth or privilege, but a strong family background and encouragement from mothers and/or fathers was a key factor in their success as was a solid education, public or private.
Geraldine Doogue interviewed a number of influential men, seeking their views on what made a successful woman. In general, men felt that women needed a robust personality to thrive in the aggressive world they would encounter. In particular, they needed to see their femininity as strength and not hide behind the perceived drawbacks of being a woman. The last chapter in the book outlines the programmes that have been undertaken, and the success they are having in placing women in positions of leadership.
Ad. Article continues below.
Her conclusions? That leadership is a challenge and does require trade-offs in the lives of those who take it on, and that most of us should be content to be Very Good Followers.
I always enjoy reading of the lives of people who have done something different, in this case, contemporary female leaders. I don't think the purpose of this book particularly applies to me as a retired person who was rarely in leadership positions.
Geraldine Doogue writes with warmth and compassion. She has the ability to make worlds the reader may not know about understandable and present complex ideas clearly without oversimplification.
It is however a great book to give your daughters and granddaughters to encourage and inspire them, and to your sons and grandsons to show them the role they can play in bringing about a more equal world.
Available for $28.25 via Booktopia
Ad. Article continues below.
Who are your favourite women in the media? Who inspires you the most? Share with us below!
——————————————————————————–
At Starts at 60, we're growing a bigger Book Club in 2015. Sign up for it now…