Impress your friends with these awesome cocktails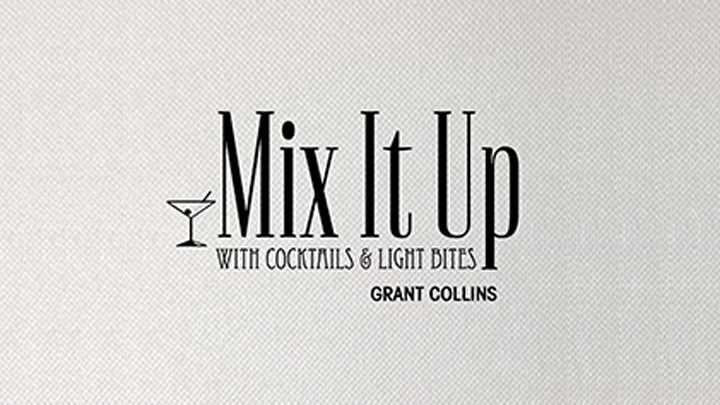 Mix It Up with Cocktails & Light Bites by Grant Collins, with photography by Sue Stubbs.
Thanks to New Holland Publishers for my advanced reading copy.
Available for $33.95 via Booktopia
The author, Grant Collins, has moved from the role of bartender to consultant to the hotel industry and host of 'Mixing with the Very Best' on the Lifestyle Channel. He is an expert on the history and composition of cocktails, and this book can take you behind the scenes to the special effects used by bartenders who treat their work as an art form.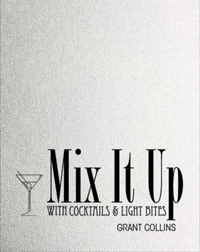 Ad. Article continues below.
Each cocktail has a full page photograph of the finished product, capturing the serving suggestions, and making it easy to replicate the drink. The last chapter of the book includes recipes by Danny Russo, a chef who specialises in Italian food. Danny has provided recipes of finger food to serve with drinks, providing some tips about food and beverage matching. Once again, the food has a full page photo to accompany it.
Chapter one kicks off with a history of alcohol, crediting the philosopher Archimedes with the discovery of the distillation of spirits. Back in the day, distilled liquor was mixed with herbs and spices, and sold as potions to cure illness. Moving forward to the 10th century, Italians began crushing grapes and making wine, while in the 14th and 15th centuries, the Russians and Scots began distilling vodka and whisky. In the 16th century, the Brits added beer to the party, and also made gin (created by the Dutch) popular, which they discovered while British soldiers were fighting in Holland.
Back in 1920, America prohibited the sale of alcohol, thus causing many bartenders to export their skills to other countries. Those who stayed had to work behind closed doors, creating the 'speakeasies' of the day, so named because patrons were encouraged to keep the volume of conversation down to avoid detection by authorities.
The basic techniques involved in cocktail making are explained in chapter four, along with the basic equipment needed for creating cocktails in a home bar. There is a good amount of detail about the garnishes needed to put the professional touch onto your creations, along with a method of making slow melting ice by freezing and remelting water to tighten the molecular structure of the water.
Ad. Article continues below.
At the back of the book is an index with drinks listed under their dominant spirit, thus making it easier to find drinks made from the spirit that you have on hand. Some good old favourites are there, such as a Martini and Cosmopolitan, but there are also some lesser known ones, and some recipes for syrups to use as mixers.
To whet your appetite for this book, I include some recipes of well known cocktails that may have you dashing to the bottle shop to pick up some supplies.
Pina Colada
45 ml Light Rum, 25 ml Coconut Cream, 15 ml Cream de Coconut, 80 ml pineapple juice, dash of sugar syrup. Blend with crushed ice til smooth. Serve in a tall glass with a garnish of pineapple and cherry.
Singapore Sling
Ad. Article continues below.
40 ml Gin, 60 ml Cherry Liqueur, 5 ml Cointreau, 5 ml Dom Benedictine, 10 ml Grenadine, 80 ml pineapple juice, 30 ml fresh lemon juice, 1 dash Angostura bitters. Shake and strain into a highball glass. Serve over ice, garnished with an orange slice and a cherry.
The Bronx
50 ml London dry gin, 15 ml Sweet Vermouth, 15 ml Dry Vermouth, 15 ml freshly squeezed orange juice. Shake and strain into a martini glass and add an orange twist garnish.
Part of the fun of a cocktail party is watching the person prepare the drinks, so have fun with it.
Available for $33.95 via Booktopia
What is your favourite cocktail? When was the last time you had it? Tell us below!