Imagine losing the only life you've ever known...
Sponsored Content
Book Reviews
1 year ago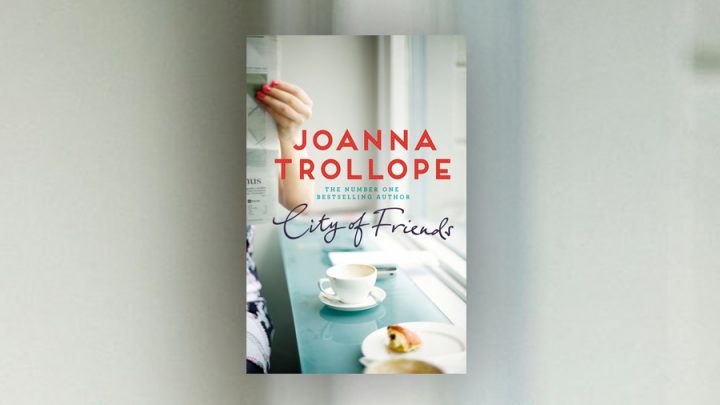 City of Friends is the twentieth novel from the highly acclaimed author, Joanna Trollope, so I wonder why this is the first of her works I have read?
It seemed so simple! Stacey, a partner in a top equity firm in the city knows that her mother's slow decline into Alzheimer's disease means there must be changes to her working style. Her mother will need care and as the only child, Stacey must be there for her. It is the 21st century after all and the work she does allows for telecommuting, with the occasional visit to clients to let them know she is still taking care of their interests.
She tries not to factor into the equation her boss Jeff Dodd: "He's not a monster … He's just a dinosaur. He's got a wife to run his domestic life and his own parents are conveniently dead". In fact, Jeff sees this as the perfect opportunity to rid himself of someone who consistently performs and replace her with a young man who is no threat to his position. Stacey, her work and her life are restructured in double quick time and at 11.00am she finds herself sitting on a bench in St Paul's Churchyard.
"She glanced at her phone again. There were appeals from the girls, from her colleagues, a text from Steve reading with uncharacteristic imperiousness, 'Call me.' She couldn't. She couldn't call anyone . . . She leaned forward, gripping the edge of the bench, and stared at the ground. God, she thought, am I losing my mind? Is this what happens when you lose your job?"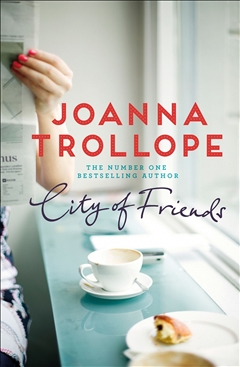 From the first chapter, you are entwined with Stacey's life and the lives of her family and friends, notably Melissa, Beth and Gaby who have known each other for many years and have seen each other through the good and bad times.
Conspicuous as the only four girls in a class of men, Melissa was the only one who had intended to read Economics. The others had been headed towards Spanish, History and Political theory, but all had been attracted by the enthusiasm of the senior lecturer for his new department. It was also a heady feeling to be groundbreakers for women studying economics.
Although only Melissa won a first class degree, the other women have gone on to impressive and highly paid careers – Melissa starting her own business, Gaby a merchant banker and Beth a professor in a field she "had almost invented the psychology of business".
Why doesn't Stacey immediately turn to her friends? They all knew what she intended to do, why can't she tell them how badly it turned out? Can her predicament overshadow her husband's promotion? How will she reconcile taking care of her mother and Bruno the dog with the professional satisfaction she has always had in her career?
City of Friends raises the dilemmas of many women and the different challenges they face whilst juggling career and family. Joanna Trollope knows these women and writes about them with honesty and truth. She holds up a mirror to modern women and shows how law and circumstances are not always on the same team. She doesn't make anoint anyone saint or sinner but writes them with empathy so that w decide for ourselves who is who.
This a very satisfactory novel. I love the style of the writing and wanted the characters to solve their problems and continue with their lives, even their direction was changed. Having read one book by Joanna Trollope, I intend to read more and soon.
City of Friends by Joanna Trollope is available from Dymocks. Click here to learn more.