How music and love can mend a broken life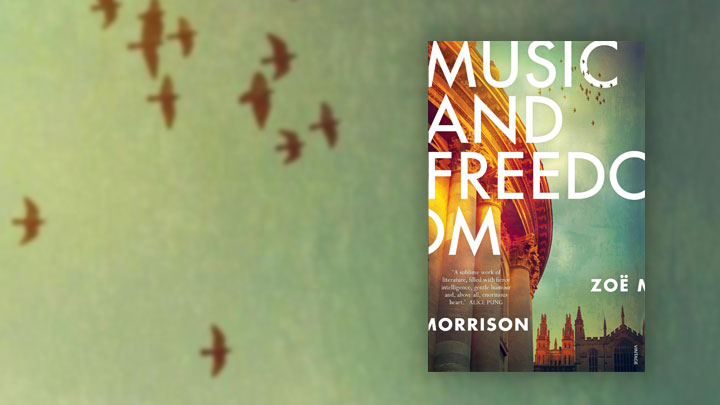 "Oh no", I thought, "another novel that swaps in time and between continents as well." My apologies to Zoe Morrison as Music and Freedom is so cleverly written that one does not get bamboozled.
It is just the opposite. It is so easy to follow the saga which is in three different times and moves between an orange farm in Currabin, New South Wales and mainly London and Oxford in England. However, it does have twists and turns and intricacies that will surprise the reader aplenty.
Oxford takes prominence but it is so appropriate that the story begins with the three-year-old Alice in Currabin and ends with the return of Alice to Currabin so many years later. This is where she finally finds meaning and motivation to living. It is a beautiful surprise to the reader that it is still not the end.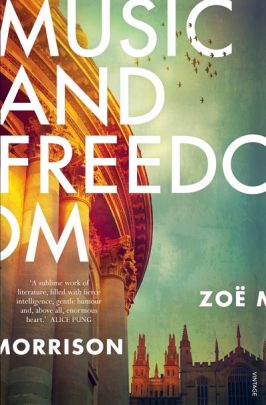 The beginning more than pulled me in and by page 22 I am thoroughly engrossed. Alice's mother can see the talent of her daughter whom she has taught piano and nurtured, protecting her from a simply horrid father. Even in 1936, when she is just three years old, her mother is planning on sending her talented little daughter to boarding school in London.
Ad. Article continues below.
Every word, every paragraph, is so eventful. Very early we see Alice at age seven in a boarding school where she is cherished and encouraged in her music by her teacher. It is the image of her mother that Alice sees in her very first performance. The author paints such vivid pictures that I could not help but smile. A few pages later and my eyes are full of tears as Alice is accepted into the Royal College of Music in London.
The swapping from what appeared to be the present; October 2005, to brief flashes of Alice in Currabin in December 2006, initially led me to believe that perhaps she had died or was dying and somehow revisiting her homeland. She recounts her own story which starts in 1936 with her mother planning to send her to boarding school. The story swings back to 2005 where Alice has lost the will to live but still keeps reaching out to someone with mysterious phone calls that she makes at odd hours…. And then cannot speak.
I hope other readers will be as shocked and surprised as I was when, about halfway through, the story the author reveals to whom.
Marriage and interpersonal relationships play such an important role in the story. Alice is psychologically manipulated and ultimately physical abused by her husband Edward. Yes, this is quite believable in the 1950's and in Alice's circumstances, as is her response to her own piano performance.
Alice's music, in fact, brings her no freedom but the birth of her son, when she is 41, gives her another focus, and ultimately more heartache. Her ability to communicate becomes so impaired that her motivation to live is in fragments. One would imagine that the disappearance of Edward from her life would have brought Alice her freedom, but not so. In 2005, Alice holds on to living as a response to the kindness of Emily, her next door neighbour who is also a pianist. This also becomes her demise and eventual redemption.
I feel I have already given too much away. It is evident that Zoe Morrison's own background and extensive experiences and research have influenced her written prowess. Thank you, Zoe, for giving up writing academic papers to compose this wonderful book.
Music and Freedom by Zoe Morrison is available now from Dymocks. Click here to learn more.