Finally: Australian history sensitive to the destruction of an Indigenous culture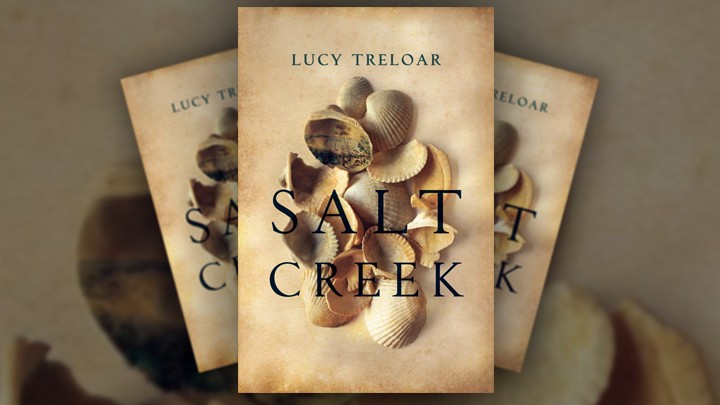 As Australians, we love to bask in glorious deeds of the past as, I guess do all other countries, but we can be selective in our recollections and not always willing to examine all those stories. However, novels which engage us with that past are increasingly being written, published and appreciated.
I found Salt Creek, a novel by Fiona Treloar, to be a thoroughly engaging interpretation of Australia's early settlement history.
Salt Creek is a property along the Coorong in South Australia, being developed by the Finch family in the 1850s. The family have fallen on hard times, through a series of unwise business decisions and are struggling to make a success of dairy farming. The story is narrated by Hester, one of the daughters. She has been well educated, able to discuss Darwin's theories and the novels of the Brontes. She now finds herself a farm labourer, isolated from polite society. Her father will no longer accept help from his in-laws. The mother of the family has become withdrawn after this change and the deaths of two young children.
Hester yearns to escape from this drudgery. She finds hope in a traveller, the artist, Charles (based on historical figures) but further family tragedy limits her options. Throughout the narrative Treloar skilfully manages historical realities and fiction. The restrictions and difficulties of women and girls of the period is portrayed with empathy.
Fiona Treloar is uncomfortable with her own family's part in the dispossession of the Indigenous people of the Coorong, the Ngarrarendjeri. While not basing her story on actual incidents Treloar gives a clear account of the dispossession, the cultural misunderstandings, and the personal traumas to both sides. This is played out in one of the major subplots. The unforeseen consequences of acting with the best intentions are clear as is the varying view of the colonisers to the Indigenous people. Treloar is quite clear in showing how attitudes varied then, as now. There are those who were able to see the Ngarrarendjeri as people who were simply different, not inferior.
Ad. Article continues below.
This is a beautifully written book with strongly drawn characters. While we may understand that some of the characters are acting unwisely, we are able to understand. The evocation of the beautiful Coorong region Is powerful.
In some senses, this is a family saga, in some senses a romance. However, the sensitive handling of some very serious and current issues make this a very worthwhile reading experience.
Salt Creek, by Fiona Treloar – click here to purchase from Dymocks