Hear a captivating extract from Sarah Winman's heart-wrenching new novel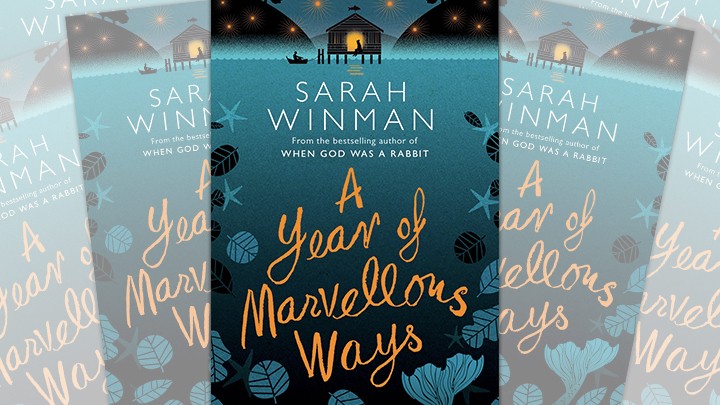 We absolutely adore the below passage from A Year of Marvellous Ways, the poetic and utterly beguiling new novel from Sarah Winman.
Cornwall, 1947. Marvellous Ways is a ninety-year-old woman who's lived alone in a remote creek for nearly all her life. Recently she's taken to spending her days sitting on a mooring stone by the river with a telescope. She's waiting for something – she's not sure what, but she'll know it when she sees it.
Drake is a young soldier left reeling by the war. He's agreed to fulfil a dying man's last wish and hand-deliver a letter to the man's father in Cornwall. But Drake's journey doesn't go to plan, and sees him literally wash up in Marvellous' creek, broken in body and spirit. When Marvellous comes to his aid, an unlikely friendship grows between the two. Can Drake give Marvellous what she needs to say goodbye to the world, and can she give him what he needs to go on?
Praise for A Year of Marvellous Ways:
Ad. Article continues below.
A Year Of Marvellous Ways is like Dylan Thomas given a sexy rewrite by Angela Carter, it is by turns rhapsodic and elegiac, always unashamedly lyrical, yet there's enough pepper in its observations of love, loss and ageing to keep too much sweetness at bay. The rivery Cornish setting evokes an intense, Neverland nostalgia and envy in the reader. And, once again, Winman's central characters inspire up a powerful, playground yearning. These are people you want to love and protect and be claimed by, who live in a place where you want to move forthwith.
– Patrick Gale
About the author
Sarah Winman grew up in Essex and now lives in London. She attended the Webber Douglas Academy of Dramatic Art and went on to act in theatre, film and television. She has written two novels, When God Was A Rabbit and A Year Of Marvellous Ways.
A Year of Marvellous Ways by Sarah Winman
Buy it now from Dymocks
What book has pulled your heartstrings more than any other?
.