Have you had "the day from hell"?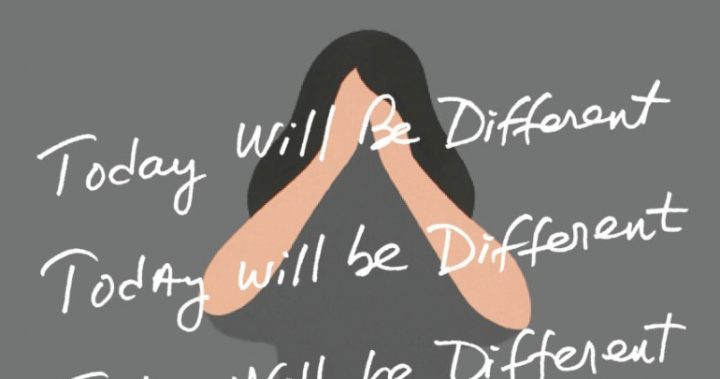 Today will be different, the first page of Maria Semple's novel emphatically states. Today, we're told, Eleanor will "listen deeply" and "radiate calm," play a board game with son Timby (an autocorrect of Timothy), initiate sex with her Seahawks surgeon husband, and be "the person I'm capable of being."
The opening page invited me to read on. Today will be different. Why? Because Eleanor Flood will take a shower, put on 'real clothes', and attend her yoga class after dropping her son Timby off to school. She will see an old friend for lunch. She won't swear, and she will definitely initiate sex with her husband Joe – but before she can put this modest plan into action – life happens. So says the short blurb on the back of this novel. So what happens? How does life mess up her day?
Initially, we meet Eleanor Flood, an older first-time mother as she and her son Timby and her husband Joe are getting ready for their day. Set in Seattle, Joe is a successful surgeon with an altruistic bent. Eleanor is also successful in her own field and has been an animation artist on a very popular television series. Timby, who is only seven and has a penchant for wearing his mother's makeup has been being sent home from school recently with a possibly phantom belly ache. The busy kitchen has Joe staring at something in the newspaper and Eleanor learning a poem 'Skunk Hour' by Robert Lowell. Her first appointment is to sit and breakfast with her poet mentor Alonzo.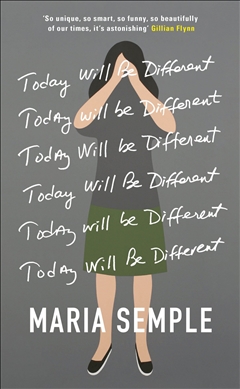 Ad. Article continues below.
Today will certainly be different. As Eleanor lurches through her day, bizarre things start to happen. She finds that what she thought was an established lunch date is, in fact, a meet up with an old colleague Spencer whom she had sidelined due to his lack of talent. Having already picked up Timby from school due to another phantom belly ache, she also subconsciously takes some keys from the school. We revisit her past, take several trips to New Orleans via her thoughts, visit Costco and also visit a sculpture park and finally a sports stadium.
During a random and unplanned visit to see Joe at work, she finds that her husband has been missing in action for a week, and has not been into his surgery once. His staff, complicit in this deceit have no idea where he has gone. During Eleanor's panicked search for her husband, she ditches her mobile phone and retraces his steps through his sat nav.
It is here that darker layers begin to emerge. The book itself has included a beautifully illustrated graphic novel entitled 'The Flood girls', and at first glance, they seem to have little or no relevance to the text, but as the story proceeds, and as Eleanor begins to unravel, the reader becomes an almost unwilling witness to what is initially hidden. The story is about two girls. Eleanor Flood and her younger sister Ivy. But where is Ivy now?
This book is quirky, the presentation is unusual with illustrations and poems creating an almost journal-like feel.  What I really like is that I initially had no sympathy with the character of Eleanor. I felt that she was flakey, neurotic and over privileged. However, as the darker underbelly of her story is exposed, witnessed by her friend Spencer and her son Timby, and also the reader, I started to understand her more.
Ad. Article continues below.
As she searches for her husband Joe, the reader is finally allowed to learn how and where Eleanor Flood grew up. We sense the tension of this woman on the verge of falling apart, yet the novel bursts with dark humour and self-deprecation. It somehow doesn't seem to take itself too seriously, and as she deals with first world problems we indeed can understand why 'today will be different'. When she does find Joe, it is not quite what she expects. Has he abandoned her or not?
This is a brilliant book, written in the first person we see intimately through Eleanor's eyes as her day deteriorates. Maria Semple is an American novelist and screenwriter. She understands women, and her 'distressed heroine' Eleanor could resonate with any woman teetering on the edge of chaos.
I'm not sure if Today will be different would be everybody's cup of tea, but somehow it got under my skin and I found myself thoroughly absorbed by the cracking pace, the often gloomy introspective inner dialogue and more importantly by Eleanor's complete honesty. We've all been there, we've all had 'that day from hell'. And the conclusion? Well, it left this reader satisfied. Possibly not a book for the faint-hearted, but an unforgettable experience for all that.
Today will be Different, by Maria Semple (published by Hachette Australia) is available now from Dymocks. Click here to learn more.