For anyone who loves a good Christmas story...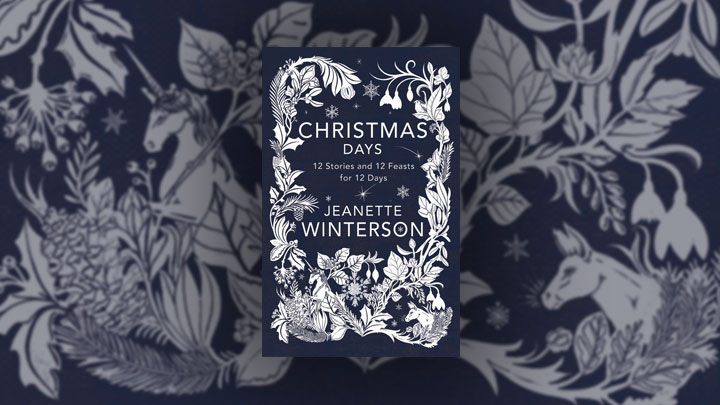 Christmas Days is a book for those who love Christmas and celebrating Christmas.
As a book, it is a delight to hold. Its hardback cover is deep dark blue of stretched cloth which gives it texture. Around the title is a border of white leaves and animals. Looking closely, you can pick out holly and poinsettia. Peeking through are a robin, a unicorn and a donkey. Snowflakes fall  in the background. This is not a book about Christmas in the southern hemisphere.
The book is by Jeanette Winterson, perhaps noted best for her memoir 'Why be happy when you could be normal?'. She is a novelist, dramatist and regular contributor to The Guardian.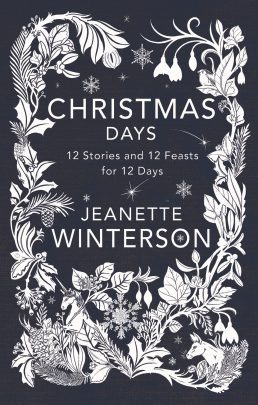 The book is subtitled 12 Stories and 12 Feasts for 12 Days.  There are black and white pages of snowflakes and leaves throughout the book at the start of each story. The pages before each recipe is a bright blue also of snowflakes and leaves. Have I mentioned what a joy this book is just to look at?
Ad. Article continues below.
The stories are charming, some  romantic, some of magic and the supernatural. They are short – about the right length to read with a hot drink and a piece of fruit cake as you take a break in your Christmas preparations. There is an irreverent tone and subtle humour to the stories.
And this same tone exists in the twelve recipes. These are for traditional Christmas fare such as mince pies, sherry trifle, red cabbage, custard, smoked salmon and champagne, and then there are the unusual – Chinese dumplings, turkey biryani, steak sandwich among those. The recipes come from Winterson's family and from noted friends such as Ruth Rendell and the staff at the Paris bookshop, Shakespeare and Company.
An introduction discusses the development of Christmas traditions such as the Christian Church's combining of pagan festivals and the Biblical stories, Prince Albert's Christmas tree, the Christmas card, the tradition of philanthropy at Christmas, the development of stories and movies and songs about Christmas. This is a fascinating section and Winterson's theme is, whatever your Christmas observances, Joy should be at the heart.
This is a book that would make a delightful gift, but I'd suggest you buy two as you'll want to keep one to treasure Christmas after Christmas.
Christmas Days by Jeannette Winterson is available now from Dymocks. Click here to learn more.