Fascinating lives and turbulent times of Henry Lawson and Banjo Paterson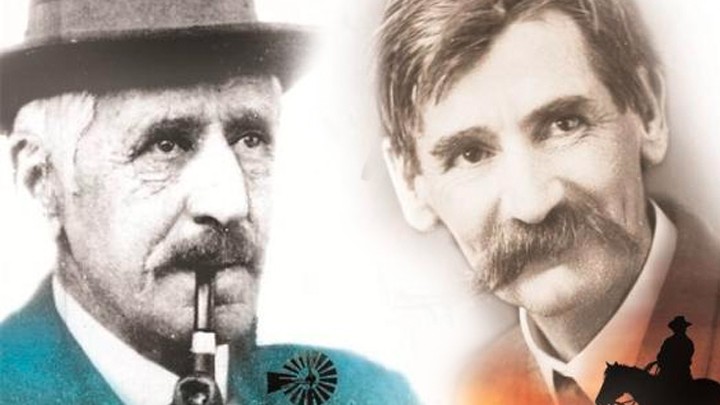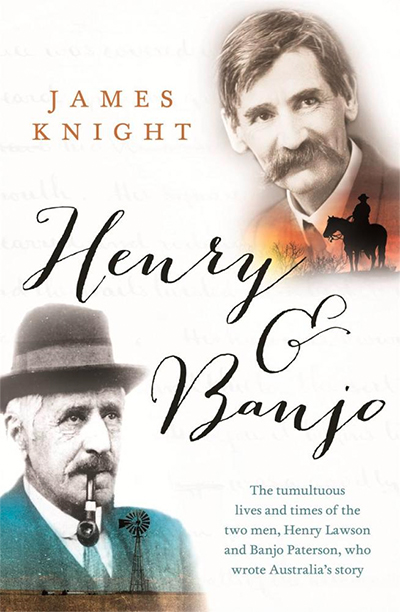 They lie, the men who tell us in a loud decisive tone 
That want is here a stranger, and that misery's unknown; Henry Lawson, Faces in the Street
There was movement at the station, for the word had got around
That the colt from old Regret had got away; Banjo Paterson, The Man from Snowy River
Most of us know these lines (although perhaps not the full poem) and that Henry Lawson and Andrew 'Banjo' Paterson were famous writers. We know about Matilda, Clancy of the Overflow and the Man from Snowy River; The Drover's Wife, While the Billy Boils and Faces in the Street, but little else. Here, in a compelling and engaging work, Henry and Banjo, James Knight brings their own stories to life. And there is much to tell.
Both were country born, just three years and three hundred kilometres apart, Henry on the goldfields of Grenfell and Banjo on a property near Orange, but their paths to literary immortality took very different routes – indeed at times their lives were ones of savage and all too tragic contrasts.
Banjo, born into a life of comparative privilege, would rise from country boy to Sydney Grammar student, solicitor, journalist, war correspondent and revered man about town.
Ad. Article continues below.
Henry's formal education only began when his feminist mother finally won her battle for a local school but illness and subsequent deafness would make continuing his lessons difficult, seeing him find work as a labourer, a coach painter and a journalist, all the while wrestling with poverty, alcoholism and mental illness.
Both men would become household names during their lifetimes. Both would have regrets.
Henry and Banjo details two incredibly fascinating lives and delves into the famous (and not so famous) writings of the two men who had the power to influence and change Australia.
During the 1990s, author James Knight was an award-winning television reporter with the Ten Network, and these days he produces his own human interest and sports documentaries.
He is also a bestselling author, having written biographies about Mark Waugh, Shane and Brett Lee,
The Dragon's Journey, an incredible story about Vietnamese boat person Duy Long Nguyen, and, most recently, the bestselling biography of outback legend Milton Jones, The Man from Coolibah.  James lives in Sydney. Listen to James talking about Henry and Banjo here.
Ad. Article continues below.
Henry and Banjo, by James Knight, is published by Hachette Australia. Click here to purchase from Dymocks.