Eat, Pray, Love's author tries her hand at the 1800s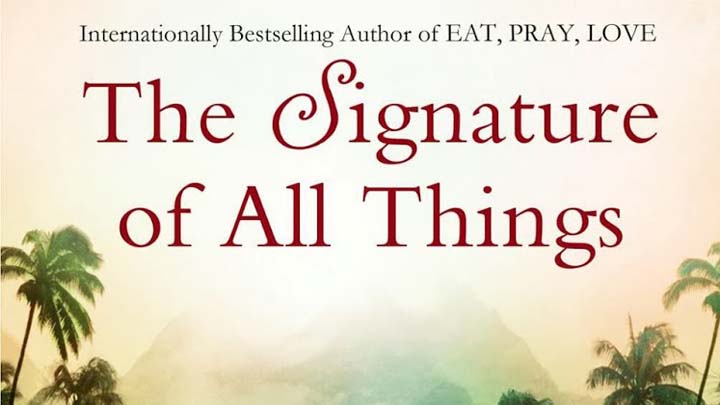 The Signature of All Things by Elizabeth Gilbert
Available for $18.95 via Booktopia
Elizabeth Gilbert is an American author, one of her earlier books Eat, Pray, Love made the best seller's list and was later made into a movie. In this book, Elizabeth has placed the characters in the early 1800s, which has allowed her to incorporate historical elements of the time.
The main character is Alma Whittaker, who was born at the turn of the 19th century. Her father, Henry Whittaker came from a poor background, but was determined to make a financial success of his life. Henry had a particular talent for obtaining and propagating plants from foreign countries and he made his fortune in this manner. This enabled him to buy a property overlooking the city, which he set out to make a showpiece. Alma and her younger sister Prudence were tutored at home, and had limited contact with the outside world.
Ad. Article continues below.
This placed Alma in the unique position for a woman at that time in history, of being able to study botany to her heart's content. Having not received an offer of marriage, Alma went on become a recognised expert in the field of moss. This sounds a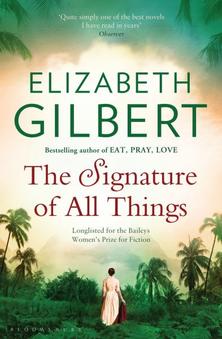 little dull, but this is a big novel with many facets. Woven into the story line, important botanical discoveries are made; and Prudence and her husband express their views against slavery, which runs counter to her father's interests and results in a family rift.
Alma is heartbroken when her best friend, Retta, marries the man of her dreams. She goes on to become the mainstay in her father's business, and resigns herself to spinsterhood despite experiencing strong carnal desires. At the age of 48, she meets the man who will become her husband. Alma and Ambrose share an interest in botanical science, and Alma feels that at last, she has a chance at matrimonial happiness. Their relationship commences as a result of an unspoken assumption, where each thinks that they know that the other person understands their needs.
The wedding night was a disappointment to Alma, with the marriage left unconsummated. Ambrose bloomed in the marriage, feeling loved and supported; but Alma felt deceived and victimised as she tried to ascertain the reason why her sexual needs were unrecognised by her husband. She summoned her courage and made a clumsy attempt at seduction, which was rebuffed by her husband. A confrontational conversation a month later resulted in Ambrose leaving America to investigate vanilla plantations in Tahiti on behalf of the family business. Following her father's death, Alma reaches a crisis point in her own life and goes on to make some surprising decisions.
I bought this novel while I was on holidays with my family and felt guilty about the fact that I couldn't put it down. I had to read on into the late hours of the night to discover what Alma did next. This book starts slowly and then gathers pace. I lent my copy to a workmate and she experienced the same effect. I enjoyed the historical background and thought that the characters were well-defined. The story line took surprising twists and kept me interested to the end. As a result of reading this book, I would look for others written by this author.