Dymocks Book of the Week - Could this explosion be third generation terrorism?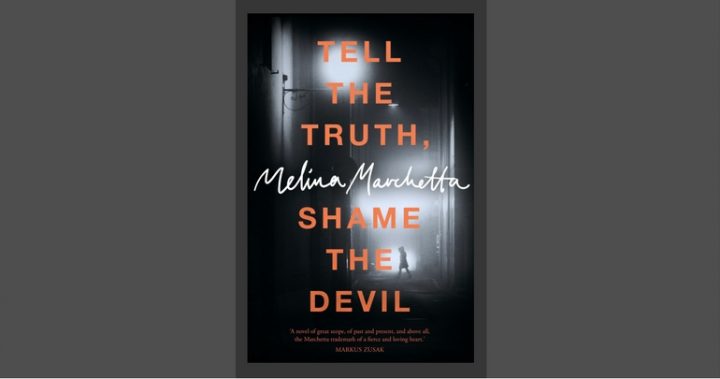 Melina Marchetta is a master story teller!
From beginning to end, Tell the Truth, Shame the Devil captivates the reader with a heady mix of clever plotting, compelling characters and plenty of suspense. In fact, it is not till the very end that the real truth of this riveting story is revealed.
It all begins with every parent's worst possible nightmare when a bus load of young teens on a school excursion in France have a bomb explode on their bus, killing several and maiming others. Immediately the scene is one of chaos, and when troubled heavy drinker Chief Inspector Bish Otley, on temporary suspension from the London Metropolitan Police Force, realises his daughter Bee is one of the children on board he urgently crosses the channel to see she is safe.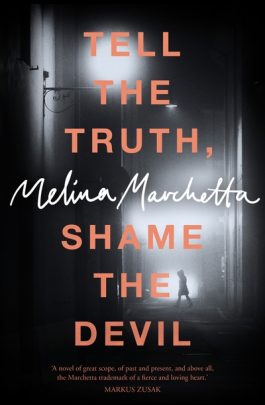 His estranged wife, Rachel Ballentyne is a lawyer who is about to give birth to her and her new husband's first child together so Bish takes his mother for company and support. He is relieved to find Bee unhurt, but she is resentful and non-communicative. He brings her back to London.
Across the channel, there is a scene of mayhem with French police suspecting possible links to terrorism. These fears are heightened when it is discovered that Violette Le skillfully, is the troubled teenage daughter of Noor Le Brac who is serving a sentence in prison for involvement in a bomb attack in London years earlier. Violette has been raised by her paternal grandparents in Queensland Australia, and it is revealed that throughout the bus trip, she was sullen and withdrawn.
Ad. Article continues below.
Bish Otley who was involved in Violette's mother's arrest and subsequent imprisonment realises the girl will be linked to the bombing, even if she is innocent  – however before he can even get her to safety, she disappears with a much younger boy Eddie Conlon. Because of whose child she is, the media make her a scapegoat for the bombing.
Bish is unwillingly coerced into investigating the crime and to find Violette by the mysterious Samuel Grazier and Elliot, who have links to British Intelligence, along with Inspector Attal, the French policeman who is also investigating the bombing. And so begins the process of interviewing the children on the bus, the bystanders, the bus drivers and all of the parents. Visits to the hospital to question the seriously ill children bring no more clarity to why the bomb was placed on this bus. Bish frequently interviews the enigmatic Noor Le Brac who is understandably concerned about her missing daughter and the danger she is in.
It is here that Melina Marchetta skillfully draws the reader into feeling sympathy for this mother who is in prison for a crime it seems she may have not even committed. The more Bish digs into the possible motives of the bombing, the less he seems to find out, as it seems that many ordinary people have something to hide. He is persistent in his investigation, as he seeks links from Noor Le Brac's past to this present attack.
It is not until the stunning conclusion that all of the loose ends are drawn together and neatly unravelled.  The author is adept at allowing her characters to speak for themselves, and there are a lot of characters involved in this tale. She introduces us to them on the page, we think we know them, their motives and their secrets, but we realise that they are only partially revealed – until the very end. I thoroughly enjoyed this book as it examines themes of family, secrets, lies, half truths and the loss of love. Terrorism, or links to terrorism, are a sad reality in our 21st-century world, and Tell the Truth, Shame the Devil skilfully draws the reader into the human toll it takes on ordinary families.
Ad. Article continues below.
An excellent read and highly recommended by this reviewer.
Tell the Truth, Shame the Devil, by Melina Marchetta is available from Dymocks.
Join Books at 60 on Facebook, or sign up for our weekly newsletter below for more great reading recommendations!