Could Charlotte Bronte's Jane Eyre have ended differently?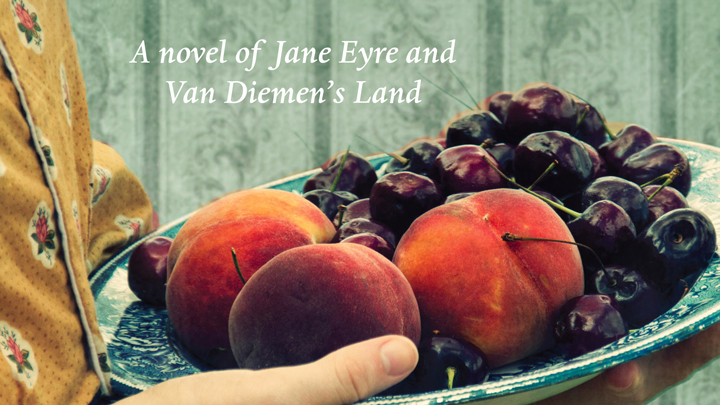 I must confess that I have always found reading history to be a dry and uninteresting task, but when verifiable historical facts are woven into a novel together with characters from one of my favourite writers Charlotte Bronte's Jane Eyre then you have a fascinating debut novel called Wild Island by Tasmanian writer Jennifer Livett.
This novel is extremely well researched and is set in the era of both George Arthur and Sir John Franklin governing Van Diemen's Land during the time of the penal colonies and early settlement. Being able to look up and verify the events leads to authenticity and it made the other challenge of the book even more relevant – that of the addition of the characters from Jane Eyre.
Was it even possible to merge the two together? I believe it was more than successful. This was helped with the addition of lists of two sets of characters, those that are fact and those that are fiction.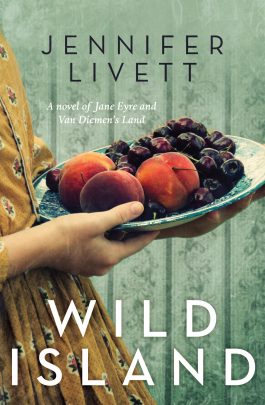 The novel is written from the point of view of Harriet Adair, the nurse who took up the role of looking after Bertha, the madwoman in the attic and supposedly Edward Rochester's true wife. The reader is taken into an alternative world to the original ending of "and reader, I married him".
Jane and Rochester hear a rumour that Rochester's older brother, Rowland is living in Van Diemen's land, and is not dead as previously thought. It is also revealed that he was married to Bertha. If this can be proven, Jane and Rochester will be free to marry. And so a perilous sea voyage is taken to ferry them on their journey on the Adastra. Bertha is in a coma from the fire, and Harriet is nursing her through this illness.
Ad. Article continues below.
The descriptions of shipboard life are wonderful and the reader can sense the tedium of those long, confined days. The journey takes on even more tension when Rochester is taken seriously ill and he and Jane must return to England. However, Jane's cousin St John is also aboard with his wife Louisa, so Harriet is not so alone as she journeys to this wild new land with Bertha.
Much of the book is taken up with the day to day life of the colonies. The privations, the politics and the penal colonies.  They arrive in Hobarton (Hobart) as their ship the Adastra catches fire, however, all of those on board find lodgings and start to get on with their lives against a backdrop of this wild but beautiful island.
Jennifer Livett skilfully creates a sense of place and time, with her hauntingly vivid descriptions of the wild landscape of the time. The lives of Sir John and Lady Jane Franklin are closely scrutinised as they succeed the Arthurs as governors of the colony.  Harriet also becomes part of their world and that of the colony.
Here the two worlds are sensitively mingled, that of fact and that of fiction, something not always successfully managed in a novel. The story surges forward with prison escapes, political intrigues and also a closely personal account of life in the nineteenth century.
Characters like Captain Booth, the prison warden who managed the various prisons and that of the Chesney family, who are citizens of this new colony, lend an air of authenticity to the tale. Harriet, Bertha, St John and Louisa his wife are successfully absorbed into the society so that the reader now is almost an unwitting accomplice to the fact that we are reading and believing history together with fiction.
Ad. Article continues below.
This wonderful novel has a robust sense of the earthiness and daily mechanics of living in a nineteenth-century colony. Distant England is still seen as home, but the reader gets the sense that these tough Van Diemen's Land dwellers are here for the long haul as they build farms, raise livestock, create businesses and raise families. Convicts have a chance to redeem themselves and start a new life here. The past can be buried here. There are births, deaths and marriages, and a lot of underhanded political drama adds to the drama of the plot.
Wild Island, with its wonderful rambling narrative, is a fly on the wall glimpse into a past era we can never observe. The addition of the characters from Jane Eyre only serves to enhance this excellent work. It is completely believable and after I had basically accepted the novel as a whole, both fiction and fact so successfully melded together, I found it an absorbing, enlightening and unforgettable read. And yes, Harriet's quest is successful, but possibly not in the way originally intended.
Wild Island, by Jennifer Livett, is a beautiful, compelling and genuinely unforgettable read and comes highly recommended by this reviewer.