Cookbook Corner: Stephanie Alexander is back with a new "kitchen bible"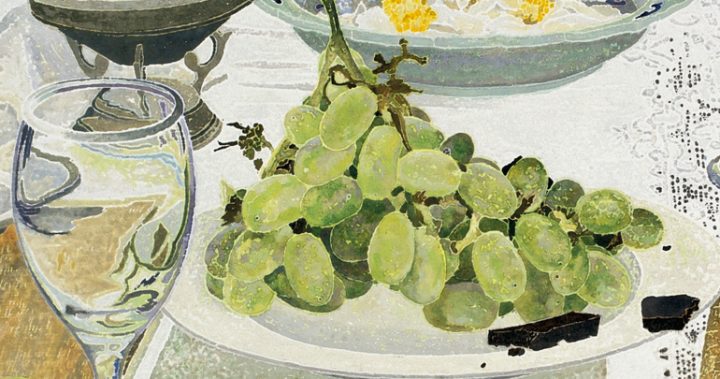 What a treat to read and review Stephanie Alexander's latest offering, The Cook's Table.
Stephanie is a chef, a business woman, an educator and a prolific writer of cookbooks. She was awarded the OA in 2014 for her groundbreaking work with the 'Stephanie Alexander Kitchen Garden Foundation' due to her strong belief in providing children with hands-on experiences in growing food so that they can grow up with a solid and authentic foundation in how to grow and cook their own food.
Stephanie's fifth book, The Cook's Companion sold over 500,000 copies and was then made into a digital app to bring it into the 21st Century. So with a  great deal of curiosity, I opened this latest offering, and what I found has really impressed me. A large, heavy hard covered book, The Cook's Table contains around one hundred and thirty recipes – this in itself is not unusual, but it is the way in which they are presented which has made this book totally unique.
Stephanie has provided us with a total of twenty-five menus. Each one is introduced like a five-course meal you would see on a menu. However, each one has a theme, and each an introduction to where and how Stephanie came up with her meal plan. Some are inspired by her travels, so in order to get yourself into the mood for cooking the menu, you can read her background notes and inspiration.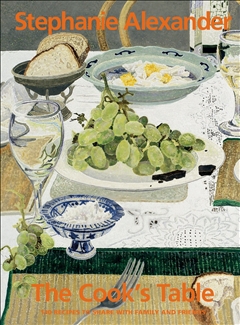 Ad. Article continues below.
But it does not stop there, each of these twenty-five meal plans comes with a 'timetable for the cook'. This is wonderful and would be something she has learned from her many years of being a busy restaurateur. It is all laid out in the most orderly fashion, dating to one week before to plan your trip to farmer's market, butcher or supermarket. Then two days before, you check your ingredients list. (which is separate so you could take a photo with your phone and use it at supermarket) you are even given suggestions of where and how to store your purchases for optimal freshness. I found this to be a fascinating tool as orderliness and lists are my thing – I get them.
Other suggestions for your list are to check for or order special ingredients, decide on your table setting, wines and organise flowers. The day before Stephanie provides a list for you to check off each item, either shopping, meal preparation etc. Her attention to detail is impeccable, nothing is left to chance as every step is timed to give you the optimum time to serve your meal in perfect order and with no hitches. Finally, each meal is beautifully photographed, and as each of these meal plans is separate, there is no flicking through numerous pages to find your recipe – it's all organised in one place and in one cookbook. Bliss
The themes of Stephanie's menus are also inspiring. Almost every event or occasion is catered too. An intimate Valentine's dinner for two, A Jamaican Jerk party, a Birthday party for a teenager, Sunday Brunch, Mother's day lunch, Father's day dinner and A Christmas Eve family gathering as well as a Christmas lunch. These are only some of the delicious menus on offer. There is a tribute to Elizabeth David, Classically French, Mezze in Istanbul and 'A tour de force – A menu for show off cooks'. In fact, many of the menu plans are quite simple, relying on expert cooking and well sourced local produce to create an impact. Others look quite daunting, but would certainly not phase those very clever cooks amongst us (I know a few).
Ad. Article continues below.
This delectable tome The Cook's Table comes complete with a section on the basics, that is creating chicken stock, béchamel sauce, shortcrust pastry and more. Perfect for a quick reference. There is an extensive glossary and index to complete the book.
I have reviewed quite a few cookbooks for Starts at Sixty, and most are gorgeous. But this one, The Cook's Table, seems to even surpass them. Perhaps it is because Stephanie has offered so many wonderful dishes, all of which can be done as a complete menu or just cooked by themselves. 
But I think what makes this one different is that I can see a lot of Stephanie Alexander in the recipes, her articulate and well-organised lists and timetables show her passion and dedication to authentic food, whether it be local produce lovingly prepared and served, or the most complex dinner party with all of the bells and whistles. Her introductions to each menu are personal and informative. She loves what she does, and I love what she has written. It's a classic cookbook, nothing airy fairy or fly-by-night or trendy. This one will go the distance. Thanks to The Cook's Table. I'm already planning my next afternoon tea.
The Cook's Table by Stephanie Alexander is available now from Dymocks. Click here to learn more.