Cookbook Corner - A Kitchen in the Valley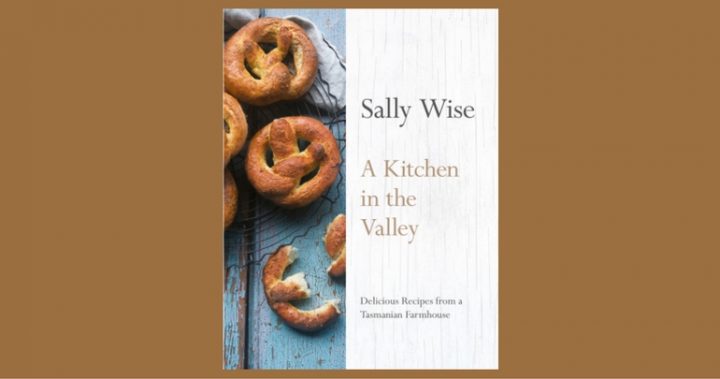 When A Kitchen in the Valley, by Sally Wise, arrived in my mailbox I was thrilled.
With it's decorative but sturdy hardcover, a satin ribbon to keep your place, and loads of gorgeous photographs to compliment the fabulous recipes, it's enough to get any cook rushing off to get their apron on. What also impressed me about this book, is that most of the ingredients are fresh, local, easy to find and ones that most of us would have in our kitchen's already. The recipes themselves are simple, everyday favourites –  hearty but with a creative twist that makes them just that little bit special.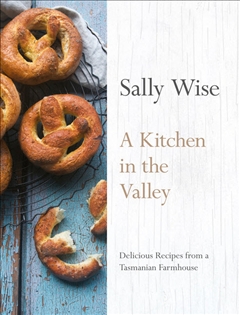 Sally Wise has written many cookbooks, and even runs her own farmhouse cooking school in the beautiful Derwent Valley of Tasmania. She uses local fresh produce and seafood. The wonderful photography itself would be enough to sell this book. We are treated to the splendour of snowscapes, forests, lakes and mountains. Buildings which nestle harmoniously into the wild landscape sit side by side with both native wildlife and domestic livestock grazing in green pastures. The photographs of fresh local produce alongside the finished dishes themselves are enticing enough to make anybody dash off to their local farmer's market in the morning.
Sally Wise treats us to a wide selection of recipes for breakfast, lunch and dinner, plus more for afternoon teas and desserts. I had my own country kitchen cook up when I made her "French Toast with Smoked Salmon and Balsamic Roasted Tomatoes" recently (page 28) for breakfast. It looked posh but was surprisingly easy to put together. And it tasted like it was from a fine cafe, even if I do say so myself. Other interesting looking breakfast ideas are "slow cooker porridge' and "Rancher's eggs". Plus many, many more.
The lunch recipes look wonderful, with a particularly enticing "Chicken Caeser Salad" and "Roasted Pumpkin, Caramelised Onion and Feta Tart" being high on my hit parade. Here again are more wonderful photographs gracing the over 100 recipes in this wonderful Farmhouse Kitchen style cookbook.
Ad. Article continues below.
By the time we arrive at the dinner recipes, the cook can expect wonders like "Spiced Pork with Cider Sauce" and "Slow-roasted Butterflied Lamb with Preserved Lemon and Roasted Garlic Jus" to get the creative juices flowing. Here again, the emphasis is on using local produce to enhance flavour and freshness. Its farmhouse cooking at its pristine best.
The afternoon tea selection of recipes offers temptations for both the sweet and savoury palate. Everything from "Simplicity Scones" to "French Vanilla Slice" are offered alongside a new take on Sausage rolls and "Smoked Trout and Potato Slices".
The desserts are divine. I am planning on making the "Boysenberry and Apple Shortcake" on the weekend (if I can find boysenberries). And there is a "Caribbean Chocolate Tart with Strawberries"  It's easy and it looks impressive!!! Enough said.
This gorgeous cookbook could also be also used as a tool to successfully market the beautiful island of Tasmania. The stunning photography by Chris Crerar certainly enhances the allure of the wonderful recipes, making Sally Wise's A kitchen in the Valley, the perfect addition to any kitchen cookbook shelf, for any serious foodie, or indeed anybody pretending to be a serious foodie.
A Kitchen in the Valley, by Sally Wise, is available from Dymocks.
Join Books at 60 on Facebook, or sign up for our weekly newsletter below for more great reading recommendations!