Can you imagine life through the eyes of a child?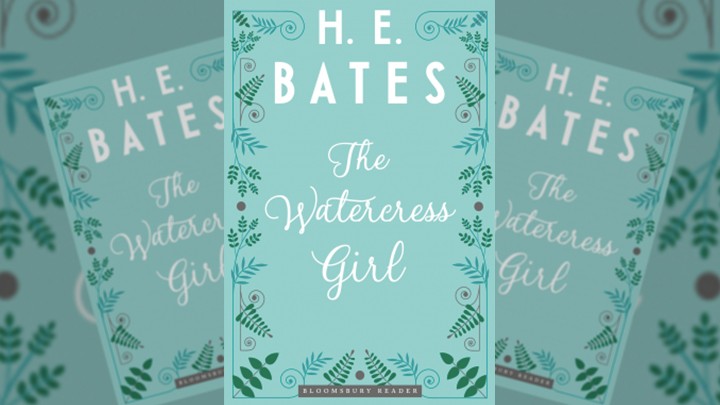 Reading Readit: Technically, The Watercress Girl and Other Stories by H E Bates is not a new release, but rather a re-release of the book first published in 1959, a rich collection of stories, exploring a world full of darkness and light, fascination and mystery. Although these are all stories about children, they are not for children.
You may have read some of Herbert Ernest Bates' books but many more will remember him as the author of the "purrfic" book and television series, Darling Buds of May, starring the incomparable David Jason and the now very famous Catherine Zeta-Jones.
I love short stories and in the hands of Mr Bates, the reason is abundantly clear. These little vignettes of the lives of children are complete unto themselves, even if some leave you with questions. H E Bates displays the English language to its best advantage.
In the eponymous The Watercress Girl, reputedly recalling Bates own childhood, we travel by horse and cart to the fictional town of Evensford for a gathering of eccentric aunts and uncles. Along the way "The scent of beans came in soft waves of wonderful sweetness. He saw the flowers on the grey sunlit stalks like swarms of white, dark-throated bees. . . . The singing of the larks lifted the sky upwards".
He introduces us to Sar Ann "a square old lady in a pork-pie lace cap and a sort of bib of black jet beads on a large frontal expanse of shining satin. … She was making lace and her hands were covered with big raised veins like the leaves of cabbages when you turned them upside down". What a picture! Leaving the aunts and uncles to their naps, our narrator spends an afternoon in the company of an older woman of perhaps 9 or 10 picking watercress vowing at day's end, he'll return soon. But it is years before he honours his vow and when he returns for a family funeral  he sees his "watercress girl" again, no longer a girl, but a married woman.
Ad. Article continues below.
Such descriptions are music to my ears and I became enthralled in the scene in my mind, so much so that one tiny short story took an inordinate amount of time to read; I enjoyed being in this world, I savoured the moments.
Love is the theme of another delightful story The Pemberton Thrush where a young boy falls in love with a beautiful soprano, a member of his father's singing group. She takes notice of the boy and teases him to discover the secret to opening her watch. In company with the tenor, and in rather suspicious circumstances, however, she disappears from his life just as he solves the puzzle.
I want to leave you with the author's description of Mr & Mr Candleton from Love in a Wych Elm. "Mr Candleton's face had toned to a remarkably pleasant shade of inflammable rose … his eyes … were of that rare shade of pale violet blue that always seems about to dissolve … This effect was further heightened by hair of a most pure distinguished shade of yellow: a thick oat-straw yellow that was quite startling and remarkable in a male. … On hot days in summer Mr Candleton wore cream flannel trousers with a blue pin stripe in them, a blazer with red and orange stripes and a straw hat with a band of the same design. Round his waist he wore a red silk cummerbund. All his shirts were of silk and he always wore them buttoned to the neck. …It was quite different with Mrs Candleton … who was like a big, absent¬minded, untidy, roving bear … she got up and went to bed in a pinafore." What delightful contrasts!
I am not done with Mr Bates, his words draw pictures of such vivid clarity, I want to savour them again and again. To borrow words from Pop Larkin, they are purrfic.
Ad. Article continues below.
Sincere thanks to Bloomsbury Publishing Plc (UK & ANZ), via NetGalley for my ARC.
The Watercress and other stories by H E Bates is available now in ebook format.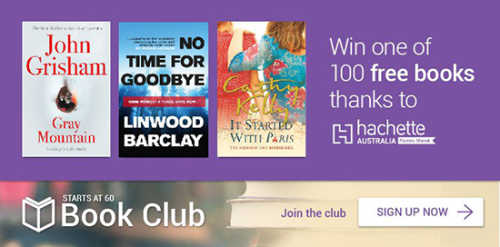 Ad. Article continues below.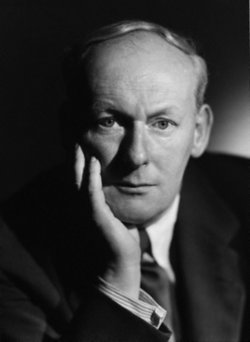 About the Author
H E Bates was born in 1905 in the shoemaking town of Rushden, Northamptonshire and educated at Kettering Grammar School. After leaving school, he worked as a reporter and as a clerk in a leather warehouse.
During WWII, he was commissioned into the RAF solely to write short stories which were published under the pseudonym "Flying Officer X". His most popular creation was the Larkin family which featured in five novels beginning with The Darling Buds of May in 1958. The later television adaptation was a huge success.
Bates married in 1931, had four children and lived most of his life in a converted granary near Charing in Kent. He was awarded the CBE in 1973, shortly before his death in 1974.