You're never too old to find happiness, as this charming book shows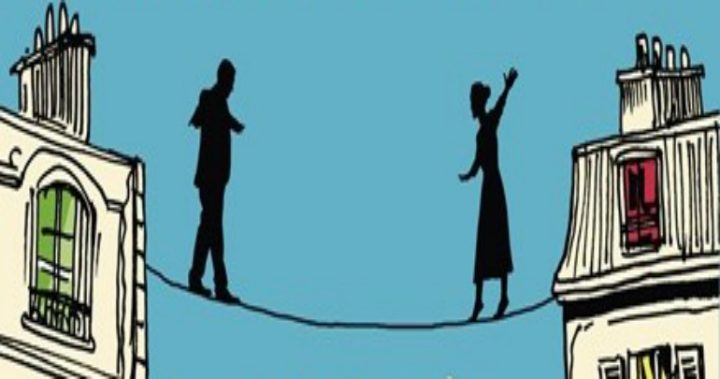 What an exquisite little book Now Let's Dance is. I say little, because it wasn't the longest book I have ever read, but it is one of the most memorable.
Now Let's Dance, by Karine Lambert, is one of those books where you know from the very first page that you will be completely hooked, and I was. "It's a charming French tale about finding happiness in the world" is the blurb on the back cover, and it is a very good description.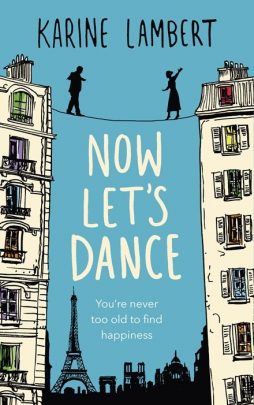 Marguerite lived out her very dull and pedestrian life with her very dull and pedestrian husband, local notary Henri, for 55 years and 17 days before he died. Although he was not a cruel man, he was emotionally unavailable and controlled what Marguerite wore, listened too, spent and ate for all of those dull years. Their only son Frédéric is as controlling as her husband was and her beloved grandson Ludović is the only light in her days. While Marguerite is attempting to adjust to widowhood, Frédéric attempts to control his mother's future, but she only wants to escape the confines of her existence and find what will make her truly happy.
Meanwhile Marcel, an elderly Algerian man passionate about music and dance has recently lost his beloved wife Nora. They had a happy marriage, and he struggles to find the will to keep on going. His days are empty and meaningless. He goes to stay in a remote spa to try to recover his emotional well being, but struggles with the mundanity of it all. Meanwhile, Marguerite has gone to the same spa at her doctor's suggestion. It is here that the pair accidentally meet up and the real love story begins.
Ad. Article continues below.
For the first time in her life, Marguerite experience the quiet joy that freedom can bring. Initially just friends, the pair escape the confines of the regimental spa and explore the countryside beyond in Marcela old car. The couple finds a quiet and beautiful love in their companionship as Marcel moves beyond his grief and Marguerite finds a childlike joy and wonder for the first time in her life. Frédéric is appalled and feels his mother has had a mental breakdown and by subterfuge manages to get her imprisoned into a bleak nursing home where all hope of freedom and joy vanishes.
This is an adorable book. It left me weeping at the end because it deals with the very big questions that we all face. What happens to us when we are old, and can we find love at a ripe old age? Do we deserve to experience joy and the wonder of a new love, or must we adhere to the harsh and old ways of doing things and just settle for what makes our family happy? These are big questions and this book somehow manages to address them all.
Now Let's Dance, by Karine Lambert, is beautifully and sensitively translated from French by Anthea Bell. None of the poetic resonance is lost and the story flows wonderfully. I was completely entranced by this delightful little tale. Now Let's Dance is already a bestseller in France and Germany and I can see why. Do yourself a favour and read it. I know you won't regret it.
Now Let's Dance, by Karine Lambert, is available in hardback, paperback and digital editions from the publisher Hachette Australia, click here for details.