Take a trip around the world with this wild Aussie adventurer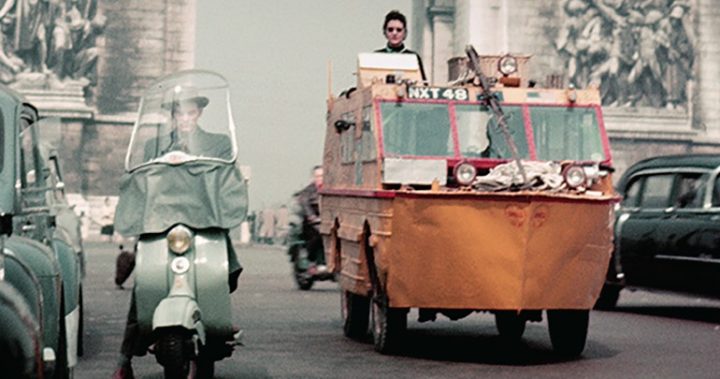 About to write some fiction?
Try this: start with a chain-smoking, alcoholic Australian who gets into lots of trouble, leaves Perth for China initially before going and serving in the Indian army during WWII, heads to America and buys a rare amphibious army surplus jeep and circumnavigates the world in it by land and sea. Then add another 50 improbable happenings over the next decade and you'd probably still be short of what happened in the life of Ben Carlin, The Last Great Australian Adventurer.
It takes extraordinary individuals to perform extraordinary feats and I can say I've never read any story that can match this for sheer doggedness, audacity and foolishness. Shaped by a non-caring childhood where he was left alone in a house by his father (his mother had died when he was 4) and family and he used to go outside because he was afraid of the dark. Later to boarding school at age 11; Ben developed a survival mentality that would serve his purpose well in later life.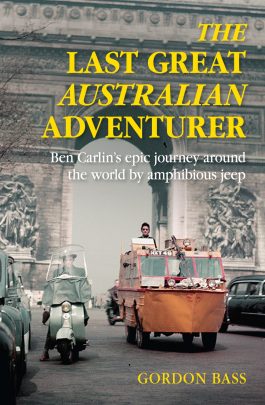 It took him and his then wife, Elinore, over two years just to get across the Atlantic at their fourth attempt, the last from Montreal, with dramas daily and Elinore continually throwing up. Money was never a problem; when you don't have any there's nothing to worry about! When on land, people would put them up, buy them food and drinks until they got going again, though not always.
Ad. Article continues below.
Sometimes Elinore took a job, like when they were stuck in England for 18 months. Without her notes this book would have been so much less entertaining.
After repairing and upgrading Half-Safe (as the hybrid was called) for nigh on three years, they were on their way again, accompanied by Frank Ringland in another vehicle. This, as ever incident-riddled leg lasted until Calcutta when they packed up and went to Australia to promote Ben's book. Sadly, writing wasn't his forte and the book was a flop, though it provided a valuable background for this one.
The marriage broke up while in Australia and they went their separate ways. When Ben returned to Calcutta he got an extra crew member but that only lasted a couple of days until solo Ben reached Akyab in Burma (Myanmar) where he was joined by Barry Hanley from Perth. He was supposed to be a mechanic but it transpired that he had no idea but they had adventures together, the absolutely most incredible being the trip from Kyondo to Myawaddy, escorted by Burmese soldiers over a rough track that beggars belief. It was the most hellish section of all.
They reached China and then Japan by which time Barry had had enough but Ben talked a reporter who'd come to interview him, Boye De Mente (nicknamed Jingo), into joining him for the last leg. He was an epic womaniser and possibly sought this as an escape from some of his affairs and watching a naked Ben leap overboard into 3 degree waters to free the propeller from fishing nets a couple of times was certainly a world away from Tokyo.
Like all driven people, when it came to an end, there was a great hole in Ben's life and he never managed to fill it. There's a lot of poignancy towards the end as his life ebbs away in Perth and he tries to make contact with the third serious woman in his life, herself the product of a troubled childhood and 30 years his junior, and their daughter Deidre, who ultimately leaves it too late to reconnect.
A fascinating read and a credit to Gordon Bass for doing such meticulous research in order to get this volume together.
The Last Great Australian Adventurer, by Gordon Bass, is available as in paperback and digital formats from the publisher Penguin Australia. Click here for details