Uncover the secrets of 'The Girl's' dragon tattoo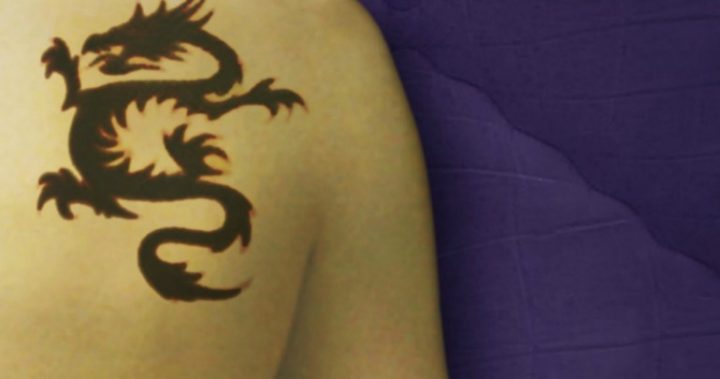 There has been great conjecture about another author taking over from the deceased Stig Larsson, someone to continue the Millennium Series that began with The Girl With A Dragon Tattoo. An original writer has a direction. When Larsson's first three books in the series were published, post-mortem, with only a bare outline of how the intended run of ten books might proceed, how is it possible for another writer, no matter how talented, to continue appropriately?
The specifics really don't seem to matter all that much because accomplished Swedish writer David Lagercrantz has stepped up to the plate and his subsequent work, whether it directly follows Larsson's plan or not, is involving. I read and reviewed The Girl In The Spider's Web last year – Lagercrantz's first follow-up effort – and found it both well-written and a sound continuation.
This year, belatedly, I've had the opportunity to read the latest book in the series, The Girl Who Takes An Eye For An Eye. If you will accept Australian idiom, it's a bloody good read!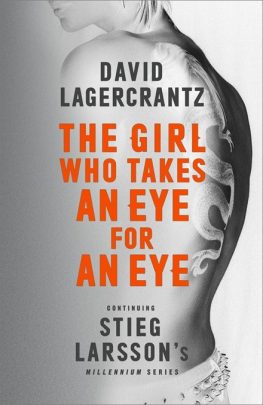 Ad. Article continues below.
The heroine is Lisbeth Salander. She is more than passing strange and very much a loner but a brilliant computer operator with an ability to hack into almost any system, anytime, anywhere. She also carries a hate for social and moral injustice. A relationship has developed through the series with Mikael Blomqvist, financial journalist for respected upmarket publication, Millennium. Between them, they crack open information that allows Mikael to write such influential articles.
The new book starts in Flodberga, a high-security prison for women, Salander jailed because she abducted a savant, a boy with Asperger's, after his father had been murdered (in the previous book). Although she did it for the boy's safety, she landed in legal trouble through lack of cooperation with authorities.
Salander – slim, pierced, and with almost boyish short hair – is razor sharp, mentally and physically, with amazing reflexes and little liking for beg pardons. In quick order, she assaults the wimpish prison director and forces him to take her to his office where she uses his computer for several hours. Not long after, she bashes senseless the prison bitch, Benito (so tough she adopted Mussolini's first name) who's been assaulting the defenceless little Bangladeshi, Faria Kazi.
We learn more of Faria's situation as we read of religious fundamentalism and racialism, no surprise as Larsson was and Lagercrantz is in opposition to the ills of society. Meanwhile, I found the book unearthed a better understanding of Lisbeth Salander's background: who she is, what she is and why she is. Other characters, including Leo Mannheimer, assume important roles in the story as Mikael Blomqvist seems to have a reduced presence.
Interest is maintained throughout, not least when Salander's two-month term expires and Benito escapes prison.
Ad. Article continues below.
Returning briefly to the question I raised earlier about continuity, I feel there is a slight shift in the importance of Blomqvist's character. Time and further books in the series will provide the answer.
The Girl Who Takes An Eye For An Eye was a two-night read. I had to put it down the first night for no reason other than I'd been unwell and had become tired! I have no doubt that the Larsson family, who contracted Lagercrantz to continue the series, will be pleased with how he is settling into the role.
The Girl Who Takes An Eye For An Eye, by David Lagercrantz (published by Hachette Australia) is available from Dymocks. Click here for details
Dymocks are proud sponsors of Starts at 60, however, the opinions expressed in this review are the writer's own.