Tin Man, the new novel from the author of 'When God was a Rabbit'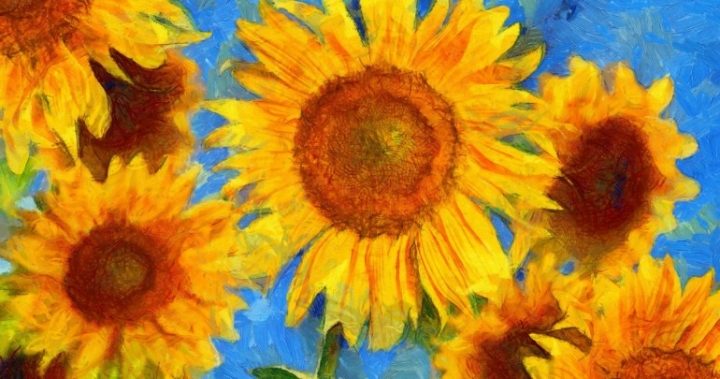 The first five pages of this 1950s tale – Tin Man by Sarah Winman – are attention-grabbing and motivate the book lover to read more. "The door exploded and nearly came off of its hinges. Leonard Judd made a lunge for the painting, and as quickly as she had ever moved in her life, Dora stood in front of it, raised the hammer and said ……."
The replica of Van Gogh's Sunflowers has been won by Dora and becomes a foundation stone in this poignant story.
So on I read. The next chapter is 'Ellis' and it is 1996. I have to admit I was a little lost trying to fathom the storyline and what is going on. The lines finally settle on the memories of Ellis and his unusual but delightful meeting with Annie, his wife killed in a car accident 5 years ago. It takes me a while to focus and to follow what is the now and what is a memory overlap. "He used to sit on the toilet cistern with his feet dangling, looking up at his father because his father was so big". (memory) "He glanced down at the photo of the three of them, Michael, him and Annie." (now). Ellis's story is a recurrent swap from present to past. A few more pages and it is both captivating and appealing.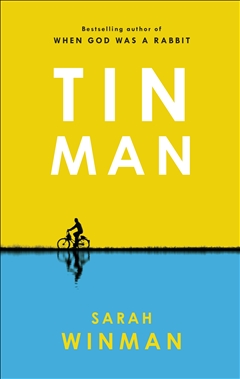 I was slow to tune into Sara Winmans' very unique writing style. However, once I did, the story became even more effective and the characters unfolded gradually, just as in real life. It optimises friendship, love, family life and parenting, generational and personal differences, fears, optimisms, creativity and appreciation of the arts, travel, living in the city, work and fate. It also has a fascinating and refreshingly honest approach to the sexual explorations of adolescence and what that means in adulthood (including same and opposite genders).
Half way through the narrative Ellis receives several overwhelming shocks. It is here that Sara Winman centres on Michael's life and November of 1989. An understanding of Michael and his naked truths are revealed. The reader follows Michael's life in France. One line that stands out to me more than any other is his meeting, after standing in a field of sunflowers, with a couple who reach out to him, peach in hand, with Marion saying, "People here call you Monsieur Triste. Mister Sad". This embodies so much that is Michael.
There is abundant tenderness, nostalgia, reality, loss and the anguish of love within these pages. I confess I was moved to tears as the story closes in June of 1991 with a photograph capturing the happiness of Michael, Ellis and Annie sprawled on a blanket in the garden, music playing.
Ad. Article continues below.
An exceptional book for all of us who love a story that touches us with its reality and truths.
The Tin Man by Sarah Winman (published by Hachette Australia) is available from Dymocks. Click here to learn more.
Books at 60 is proudly supported by Hachette Australia. Opinions are the reviewer's own.