Can a flock of black cockatoos restore a fading mind?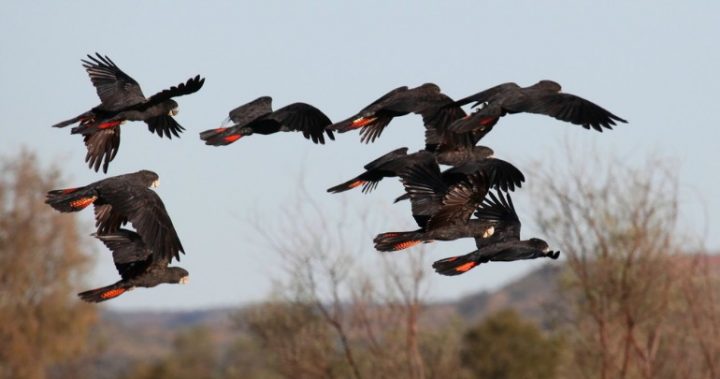 Rain Birds, by Harriet McKnight, is a powerful and lyrical debut novel about love, grief and loss.
It examines personal tragedy as set against global and environmental responsibilities, and how we negotiate our often-conflicting ideals.
Alan and Pina have lived contentedly in isolated – and insular – Boney Point for thirty years. 
Now they are dealing with Alan's devastating early-onset Alzheimer's diagnosis. As he is cast adrift in the depths of his own mind, Pina is left to face the consequences alone, until the arrival of a flock of black cockatoos seems to tie him, somehow, to the present.
Nearby, conservation biologist Arianna Brandt is involved in a project trying to reintroduce the threatened glossy black cockatoos into the wilds of Murrungowar National Park. Alone in the haunted bush, and with her birds failing to thrive, Arianna's personal demons start to overwhelm her and risk undoing everything.
Ad. Article continues below.
At first, when the two women's paths cross, they appear at loggerheads but – in many ways – they are invested in the same outcome but for different reasons.
Ultimately, unexpected events will force them both to let go of their pasts and focus on the future.
Rain Birds, by Harriet McKnight, is available from Dymocks. Click here for details.