Knitting plus books equals Literary Knits by Nikol Lohr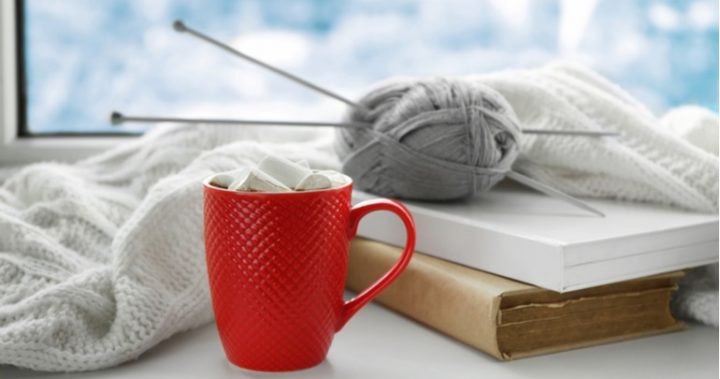 Literary Knits which I bought at Dymocks George St store in Sydney, combines two of my passions – knitting and literature.
Subtitled  "30 Patterns inspired by favorite books" you can tell this is from the US. The author, Nikol Lohr, lives in Kansas, but the books represented cover a range of English and American, as well as translated, classics.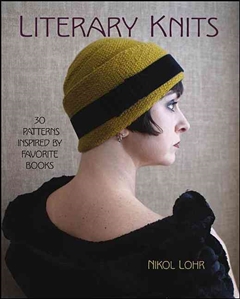 The Prologue (I cannot read that word without thinking of Frankie Howard and Up Pompeii) but I digress, dear reader. The Prologue contains hints and tips with illustrations. The Americans are keen knitters on circular needles and it is a method I am just taking up.
Ad. Article continues below.
Each section is entitled 'In Which We……'. The first is Women's Accessories. Socks, muffs, mittens, gloves. There are bedsocks for Catherine of 'Wuthering Heights', a muff for Kitty from Anna Karenina, a tam, or beret for Francie from ' A tree grows in Brooklyn, and gaiters for Katie from the same book, mittens for Meg and Jo from Little Women, two separate patterns, a cloche hat for Daisy from the Great Gatsby, and fingerless gloves for Tess from the Thomas Hardy novel.
I have to confess I have not read all of the novels for the thirty patterns, but I like the look of Francie's tam, so I'm inspired to read 'A Tree Grows in Brooklyn'.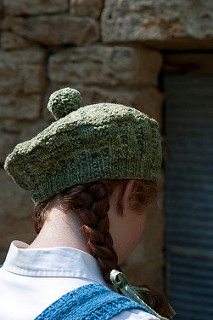 The second section is 'Women's Shawls and Garments'. It is fashionable at the moment to knit shawls, and there are lots of patterns around. These shawl patterns have been inspired by Emma in Madame Bovary,  one inspired by 'One Hundred Years of Solitude',  by Lucy Honeychurch in 'Room With a View', and one by Jane Eyre. In this section, there is also a blouse, a dress, a top and a pullover.
Ad. Article continues below.
I have to admit that there are garments here I would not wear or knit for myself or family. A dress inspired by Galadriel in 'Lord of the Rings' and Elizabeth Bennet's summer blouse are a little eccentric for me, but if you are a knitter, for something distinctive and individual, this may be the place to look.
In the next section, knitting for men, I can see myself knitting the Sal Paradise vest from 'On the Road' for one son-in-law, and the Sydney Carlton cowl for the other. The Ishmael sweater and the John Thornton scarf from 'Call of the Wild' would suit outdoorsy types. No one I know would suit the Dorian Gray fingerless gloves! There are also patterns for socks.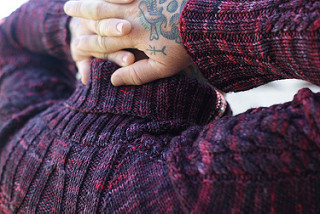 The fourth and last section is knitting for children. And this is a delightful section, starting with pinafores inspired by 'Little House on the Prairie'. A boy's sweater is inspired by the little known 'Tin Drum'. Another little-known book, 'The Golden Compass' has inspired a hood.
Ad. Article continues below.
A charming Scout cardigan is decorated with mockingbirds.
A cheerful bright blue coat is inspired by Phoebe from 'Catcher in the Rye'.
The book's last pattern is a bonnet from 'Silas Marner', named after Eppie, the foundling.
The Epilogue is an illustrated description of some knitting techniques.
From a knitter's point of view, this is a book with much variety. It is also not prescriptive but suggests ways to tweak the patterns for an individual garment.
As a reader, I found Nikol Lohr's introduction to each pattern with a personal reflection on each book and character charming and insightful. This is truly a delightful book for readers and knitters.
Literary Knits, by Nikol Lohr, is available from Dymocks.  Click here for details.