J D Robb's 'Echoes in Death' is devilishly disturbing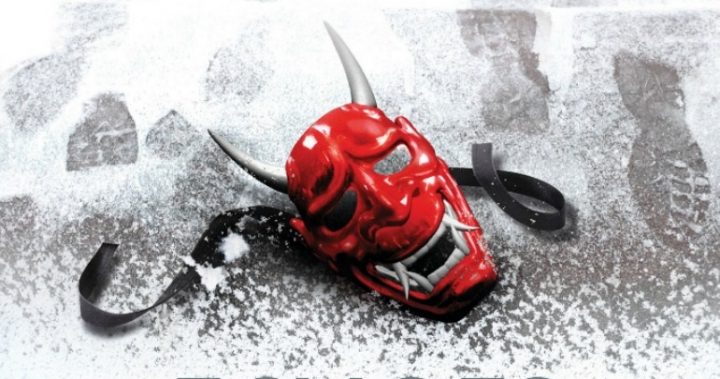 Echoes in Death, by J D Robb, opens with the grizzliest of scenes.
Two hours past midnight on a freezing winter's night a naked woman runs through the streets of NYC battered, beaten and bloody having just been raped by an unknown assailant. This dazed and distraught victim, obviously from well-to-do stock from the quality of her perfect skin and beautifully manicured hands, has no idea whether she's in Heaven or hell – all she can remember is the devil had been in her house and now Anthony Strazza, her surgeon husband, lies dead in a pool of blood on the floor of their ritzy Manhattan townhouse.
This ghastly scene is what greets Homicide Lieutenant Eve Dallas as she and her husband drive home following a charity society-do along the frosty streets of this city that never sleeps … and from the looks of things, neither will she, at least for a little while as the cop in her moves into overdrive to case the crime scene and hotfoot it on the tail of this masked perpetrator.
The bloody bedroom contains more than just the horrific goings-on of a sadistic stranger. It also reveals a husband obsessed with neatness and order: matching closets for both occupants filled with meticulously laid out garments; and every one logged with the time and place of purchase, even the last time it was worn. Their home is dripping with enough security gadgets to put the security detail looking after the President to shame … surely even the most powerful man in the world wouldn't need to have code access to his personal office bathroom.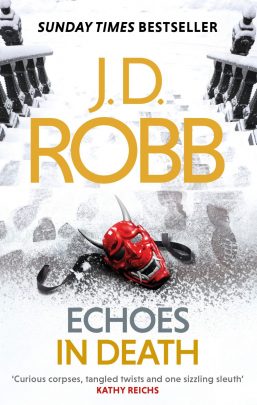 Ad. Article continues below.
It seems the dead man's greatest mystery is a trophy wife, two decades his junior, whose heritage is a blending of Asian/African cultures. From the evidence, rather than being his equal, Daphne is ruled by Anthony. It's not unusual in Eve's line of business to find sex enhancement pills, silk blindfolds and binding cords in a male partner's nightstand, but why does he have a locked medicine kit in the bathroom filled with potions, pills and syringes that takes a trained policewoman ten minutes to open? Just who are these people and why have they been targeted?
Eve's husband seems far removed from her usual world of vice and crime. She prefers the feel of comfy woollen trousers, a pullover and worn black work-boots to ballgowns, stilettos and greasy makeup products. He's a billionaire businessman who inhabits private Islands for short getaways, and with the hint of a shady past which often assists her in solving crimes. Similar to this most recent victim, how did these two opposites manage to blend worlds?
Eve's first point of call is to interview the dead surgeon's boss and her husband – both guests at a highbrow dinner party hosted in the victims' house on the night of the attack. The savvy investigator discovers a whole lot more worrying details about Anthony's character that opens up an even bigger Pandora's Box than first thought.
This novel is set in 2066 so some ordinary everyday things are far different from the norm. It helps to have a handle on police jargon and acronyms or readers may find themselves wondering what exactly is going on in a few places. Thankfully, I stumbled across this glossary and recommend having it handy: http://www.jdrobb.com/glossary/
Ad. Article continues below.
The research and footwork put into sussing out and the eventual takedown of the killer is cleverly handled by the Lieutenant. The storyline itself is riveting and certainly deserves a high recommendation for all crime novel enthusiasts.
Word of warning: it contains highly descriptive scenes of violent acts and high-end swearing.
Echoes in Death, by J.D. Robb, is available in hardcover, paperback and digital formats from the publisher Hachette Australia. Click here for details.