I am woman hear me 'Roar' - Women in the AFL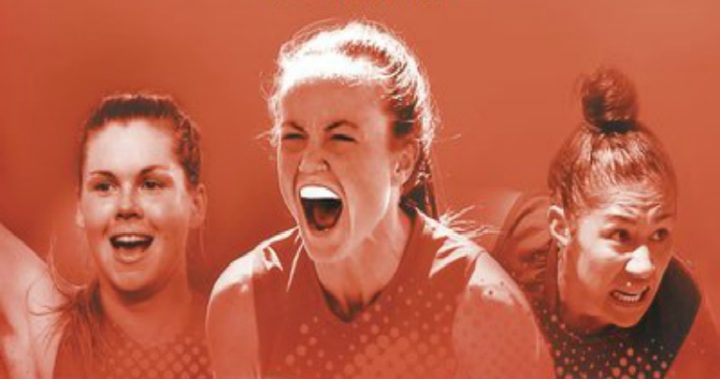 ROAR: When I saw the title of Samantha Lane's new book and knew what it was about, it put me immediately in mind of the great Helen Reddy women's anthem from 'way back in 1971, "I am woman, hear me roar…" 
And I was right.
__________
ROAR: Suffrage is defined as the right of women to vote and I believe, by extension, a term that ought to extend to women's rights to inclusion in many other fields of human endeavour. I recently wrote a review of a children's book on suffrage, begun with a quote of a woman at the most recent US Presidential election, "We're not daughters, not wives… we're humans, with lives…" How well I feel that statement fits much of what's written here.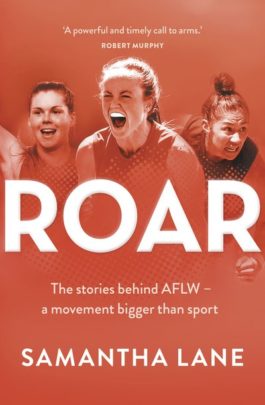 ROAR: The man denies being negative about it, but the author, based on extensive and frequently highly personal interviews for her new book, reveals the frustration many felt over the stand taken by ex-AFL supremo, Andrew Demetriou, especially among those who may well have had women's football up and running as much as a decade earlier. However, by March 2017, under the charismatic new head of AFL, Gillon McLachlan – I have a niece who thinks him a heart-throb! – and an energetic, dedicated group of people, 12 months of intensive activity took AFLW from draught to happening.
Ad. Article continues below.
ROAR repeats many times over, not least in that first ever rostered match of women's AFL between arch suburban rivals, Carlton and Collingwood. To be played before an anticipated crowd of perhaps 8,000, expectations nearer the day of the match saw it moved to Carlton's historic home, Princes Park, with a crowd capacity of around 25,000. Even then, with hundreds of fans still arriving during the first quarter of play, there was need of a lockout. McLachlan, present for the historic event, stepped outside the gates to extend a personal apology to those unable to gain entry.
ROAR deserves to be read as a book about people rather than sport. It is even more about the individuals and the personalities who pull on the guernsey – physically and metaphorically – as it is football. In the beginning, the book tells a fairly dry tale of who wanted what, and how slow and painful was the journey. The bulk of the book tells the very personal journey of several of those directly involved, including one man who is helping make it the sport it deserves to be.
ROAR! Early in the book, Michelle Cowan relates some of the frustration associated with being a woman in what was always a male-dominated sport. She had been one of the coaches at a WAFL men's club. Some years later, she was bailed up one night at a function by one of the men she'd coached. 'He ran over all excited, hugged me and introduced me to his friends. "This is my old coach Michelle, but she's not a lesbian!"' As a member of the male sex, and a relatively elderly one at that, it's the type of attitude that embarrasses me greatly.
ROAR: The pen pictures Lane draws of the women of the sport – including administrators, coaches, players – shows them in a different light , as the human beings that they are, and in explanation of what AFLW means to them as individuals. Her writing is first rate, and based on her year of interviews. There are times the reader will find eyes burning at a number of very personal experiences and, at other times, chuckling quietly away.
ROAR: Greatly recommended, especially when read as a book that shows the ever-continuing fight for women to achieve their goals more than as just another book about sport.
Roar, by Samantha Lane, is available in printed and digital editions from book and ebook outlets.