Friend Request will have you guessing right until the last pages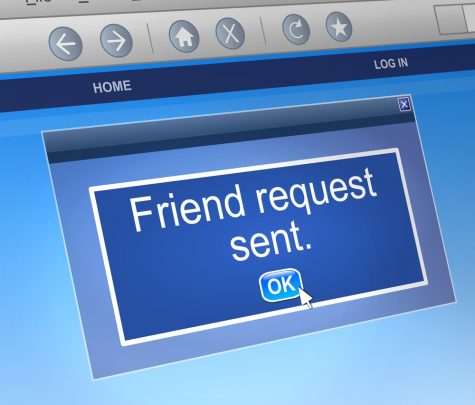 As I started to read Friend Request, I was amazed how the author pulled me into the story so quickly. 
Without realising it, as the book went back 25 years and then returned to present day, my thoughts also returned to my teenage years. Laura Marshall tells the tale of a group of teenagers who bullied or were bullied, so brilliantly, I was reminded of a time in my life I had suffered at the hands of such bullies. As the story unfolds, the characters are so believable that the author forces you to remember what it was like as a teenager.
Friend Request is the story of the consequences of bullying for both the bullies and the victims. Maria Weston who after starting a new school, suffers at the hands of the 'in' crowd lead by Sophie. Her brother Tim tries to shield her but it is useless. Maria quickly learns that there are those who have found out her reasons for changing schools and have started to use these horrible stories, although untrue, to harass her. 
Louise Williams, a not-so-popular student at the school, wants so badly to be part of the popular crowd that =she befriends Maria but then turns on her to gain points with Sophie and her friends.
After a school party, Maria goes missing, presumed dead. Louise, easily led, has been persuaded to spike Maria's drink with a prohibited drug. She hopes her willingness to participate will get her noticed by Sam, the boy she has been in love with since she first set eyes on him. Although Louise has pangs of remorse, she thinks the most that will happen will be Maria acting strangely and not being able to help herself. 
Ad. Article continues below.
When it is announced that Maria is missing, Louise, like the others, assumes she has fallen off the cliff, close to the school and drowned.
Over twenty-five years later, Louise, now a successful designer, receives a Facebook friend request   …   from Maria Weston. Louise is in shock as she goes back in time to high school and that fateful night. Is this a joke?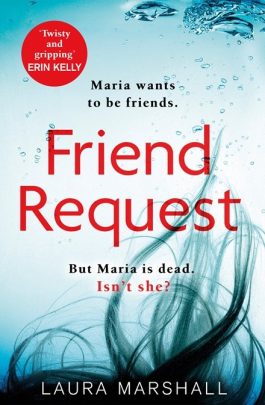 Maria's body was never found. Louise has never been able to forgive herself for the part she played that horrific night; she has not kept in touch with her friends. Terrified but hopeful that she will find the culprit who is playing this sick game, she decides to go to an upcoming school reunion. Can Louise get answers that will help her leave the past behind?
With every turn of the page, Laura Marshall draws you further into the twists of this story. She has a way of making you guess and then second-guess the answer to the puzzles. 
Ad. Article continues below.
Is Maria alive? If she is alive, why would she wait all these years to show herself? 
Why had Maria's brother Tim not spoken up when he ran into Louise recently? Driven by remorse and guilt, Louise sets out to find the answers. 
This novel kept me reading, guessing and remembering. Laura Marshall tells a gripping account of the long term consequences of teenage harassment that has at some time affected us or someone we know in one way or another.
Friend Request, by Laura Marshall, (published by Hachette Australia) is available from Dymocks. Click here for details.