The children's book every grandparent should have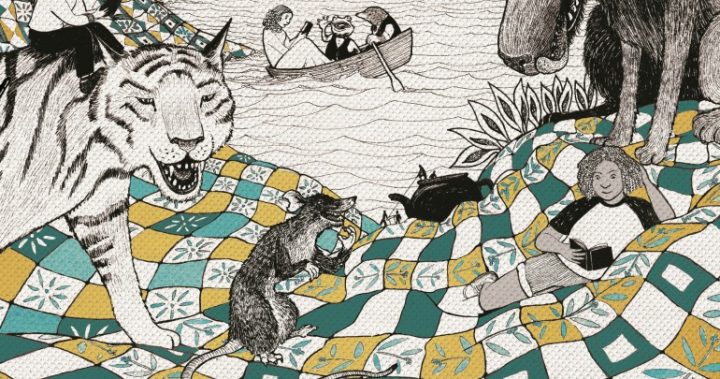 The title of this very useful and well researched book says it all. The Story Cure is a handbook to which frazzled or confused adults may refer in order to find the perfect book for a child at any age. It is, as the cover states, An A-Z of Books to Keep Kids Happy, Healthy and Wise.
Bibliotherapists Ella Berthoud and Susan Elderkin have compiled a reference book to which any parent, grandparent or educator may refer when looking for the perfect book for a child. What makes it extra good is that each book suggestion is tailored to suit a particular need or issue a child may be facing. It could be bullying at school, nightmares, loneliness, loss of a sibling or parent – and so much more.
As someone who has worked with children, I have myself at times struggled to find a suitable book to read to a child who has had a major loss or health issue. For example, it is insensitive in my eyes to read a story about happy families to a child whose parents have just parted, or likewise, to read a story about a hands-on dad when a small child has just had his father leave the family. I would have loved a book like The Story Cure in my teaching days and I celebrate that it is now available.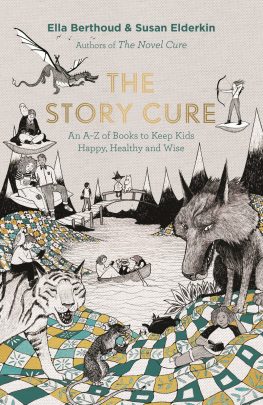 From my experience reading a story with a younger child or talking about a book with an older child allows barriers to come down and promotes discussion of the issue they may be facing. Childhood can be pretty scary for many kids, and if they see or read of another child going through the same thing, then they have a sense of being understood and that in itself can help them move on from what is happening in their lives.
Ad. Article continues below.
The book itself is beautifully presented in hardcover format. There is a chapter on how to use the book for optimum benefit and then a comprehensive Index of Ailments. These are in alphabetical order – for example, for the child who is learning how to ride a bike, dealing with different fears and phobias, for the kid who is being bossed around, for the kid who is facing a disability or even sexual identity.
There are great suggestions of reading material for older children who are approaching adolescence and also on such issues as first love, loss of innocence and so much more. Maybe a child has a new stepparent, is a compulsive worrier, or struggles with being a perfectionist. I found the list of Ailments was very extensive, and like its predecessor The Novel Cure which the authors wrote in 2013 for adults facing their own issues of loss or sadness, the book is one that can be accessed over and over again whilst the child is growing from a toddler to a teen.
Each indexed topic has a brief overview on how to backup your book treatment. For example, for naughtiness, they suggest 'Where the Wild Things Are' by Maurice Sendak. For an older child with their first crush, 'The Fault in Our Stars' by John Green is suggested along with several other books. It is often hard I find from experience to find fiction that is suitable for children in their teens, or even for the pre-teenagers amongst us. This book provides a great index at the back of the book to also look up authors and ailments. Perhaps your grandchild is truanting from school or is fascinated by bowel movements. There are even suggestions for these issues.
This is a wonderful book which would be a valuable tool in the library of any adult needing help to navigate a child through their earliest years. It is beautifully illustrated, well researched and what I really like is that each Ailment has some helpful tips alongside the suggestions of the best books to read.
The Story Cure: An A-Z of Books to Keep Kids Happy, Healthy and Wise by Ella Berthoud and Susan Elderkin is a wonderful discovery which I have already used to find books for my grandchildren. It is available in hard cover from the publisher Allen and Unwin.