Facing war, the Devereux family must find their own peace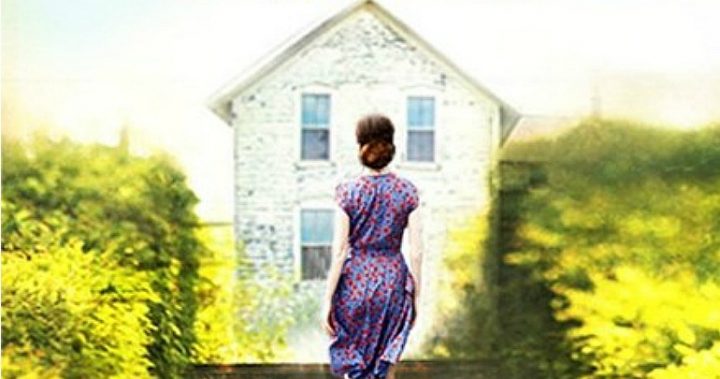 Coming home to Island House is an engrossing and heartwarming tale which takes us into the Devereux family as they struggle to put aside years of bitterness and rivalry for just one week to carry out the terms of their late father's will.
Erica James gradually shows the reader each family member's hurt and pain. Jack Devereux's wife died when he was a young man, and in his grief threw his life into his business, providing for, but neglecting his young family. Towards the end of his life, he has found happiness with a much younger woman, Romily – a successful racing car driver and author of mystery novels.
When Jack dies suddenly, the family are called home to live in peace for a week under the roof of their family home, Island House or all will be disinherited. Their time will be overseen by their father's solicitor and friend, Roddy.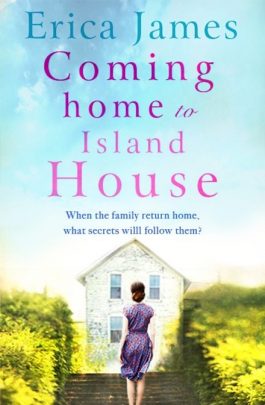 The eldest son, Arthur, blustering and bullying returns with his pretty vacuous wife, Irene. He rails against the terms of the will but has to comply to inherit. He makes life as unpleasant for everyone else as he possibly can.
Ad. Article continues below.
Hope, the only daughter, has been visiting her husband's family in Germany. She is a widow and is grief stricken after her husband Dieter's death. To the family's surprise, she brings a baby with her – her husband's niece whose father is Jewish.  Hope is a successful illustrator of children's books
Kit, the youngest child, is working in a bank, where he is bored and frustrated in his artistic life. In Hope's grief, she has turned from their old childhood alliance.
There is also Allegra, Jack's niece whom he has provided for. She has spent some of her time, unhappily, as a child with the family and is breaking into opera as a singer. She is somewhat relieved to be able to leave Italy and her controlling mentor who has just left her, fleecing her of funds, and she suspects, leaving her pregnant.
The book starts in the summer of 1939 with the rumblings of war in Europe. Island House is situated in an English village that we know so well from English novels. A chorus of village gossips in the tea rooms is a clever device the author has used to set the scene and develop the story.
The family survive the week though not without some mischief making from Arthur, and misunderstandings and recriminations between them all.
Ad. Article continues below.
Romily is faced with dealing with her own grief, managing the large property and the family. Hope stays on after the week with baby Annaleise and Allegra stays on to have her baby.
When war breaks out, the men of the village join up as does Kit. Fears are held for Annaleise's parents.
Minor characters flesh out the novel and its themes – Stanley, the evacuee and the help Mrs Partridge and Florence.
Gradually, the members of the family realise that Jack Devereux was not the monster of their memories, that his actions arose from grief, fear and a desire to protect and provide for his infant family.
The war brings challenges of its own. After Dunkirk, they all realise that war was not an adventure and would not be easily won.
Ad. Article continues below.
The book pays tribute to the women who stayed at home raising funds,  knitting, keeping up morale, taking on male work. In particular, it pays tribute to the women of the ATA who flew planes around England for the RAF.
I found this novel absorbing for its well drawn characters and family interactions against an intriguing historical background.
Coming home to Island House, by Erica James, is available in hardcover, paperback and digital editions from the publisher, Hachette Australia, click here for details.