Even stretched to the limit, some bonds are unbreakable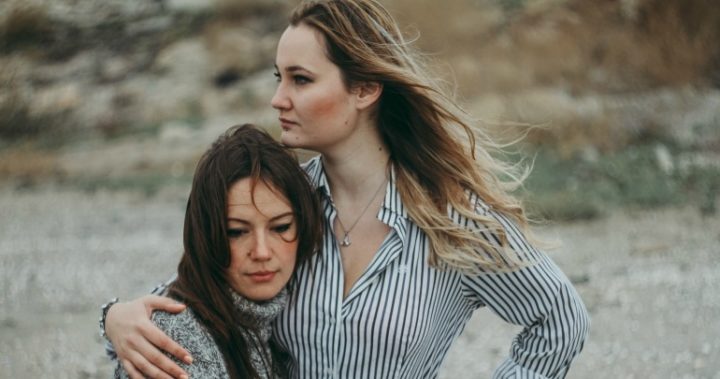 Before I Let You Go, by Kelly Rimmer, is a thought-provoking book outlining the terrible waste of lives, relationships and rationality that comes when someone you love has chosen to live in a constant state of drug abuse.
Lexie is a successful GP in a busy practice with a surgeon fiancé in tow. Annie is her baby sister whose whereabouts have been unknown for two years, ever since the last time Lexie tried to help her kick her drug habit. She almost lost her hard-earned career after Annie broke into the clinic where she worked to steal whatever drugs were locked away in the medicine cabinet.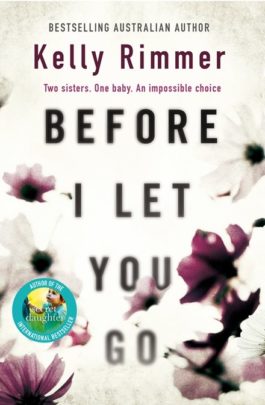 Now Annie's back and in an even worse predicament. Seven-and-a-half months pregnant, still addicted to heroin, with blood pressure readings through the roof, she is in imminent danger of losing the baby … either to death because of the effects of so many drugs flowing through both those abused veins and the minuscule ones nestled in the tiny body lying in her womb, or via the Alabama Child Protection Agency who wants to declare her an unfit mother.
No matter how much she's given up on Annie ever being able to be trusted, Lexie is determined her niece is not going to be lost to the 'system'.
Ad. Article continues below.
Of course, the inevitable happens and Annie has to have an emergency caesarean as the baby is in foetal distress. This defenceless little soul comes into the world several weeks premature and already an addict. Thankfully, Lexie is there to bring a semblance of normalcy into little Daisy's life, although the repercussions of caring for a drug-dependant infant are heart-wrenching. The process of settling into this new life while still worrying about her wretched sister now locked away in rehab is almost too much for the older sibling until she realises the only other option is for Daisy to be placed in foster care. She draws on her love for Annie and the strength that has been Lexie's only anchor in a misshapen world.
This is a well thought out novel with a clever mix of two voices – Lexie's and Annie's – telling their story from two different sides of societies' consequences.
About a third of the way through, after the death of their beloved father and their mother's remarriage, all of Annie's childhood is suddenly stripped bare. While reading a journal entry she wrote detailing this terrible period, for the first time my heart went out to her. I started to understand why it was easy for her to spiral into drug use. It was an escape from the harsh reality of this strict and eventual loathsome new world she had been thrust into as an eight-year-old.
Lexie was written exceedingly well in her role of mothering Annie throughout most of her drug-taking days, although I was getting frustrated when she couldn't see the harm being done to her sibling's recovery by making excuses for her time and time again. I was becoming most frustrated at how she was treating her partner and the host of ill-thought-out decisions being made.
I'm pleased the ending made up for that earlier negativity, especially the final scene in Annie's new 'home'. The tears welled in my eyes while reading the epilogue – a touching conclusion to a terribly sad storyline.
Before I Let You Go, by Kelly Rimmer, is available in printed, audio and digital editions from the publisher Hachette Australia – click here for details