Don't Close Your Eyes is a gripping thriller by Holly Seddon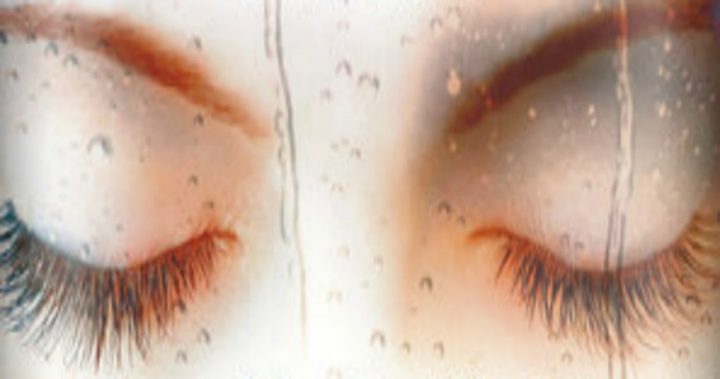 Family relationships which break down behind the secrecy of unassuming middle-class doors are often the most fascinating stories to read. When the door is closed, the curtains drawn, family dramas can erupt with frightening intensity and the repercussions can be savagely painful to all involved. 
And so it is with Don't Close Your Eyes by Holly Seddon, a tightly written, painful journey through a family that has imploded with no way back.
Twins Robin and Sarah Marshall not only look different, they are completely different in personality and outlook. Robin is small, dark and wiry with a rebellious streak. She becomes a rock musician in a band. Sarah is taller, blonde and pretty with a meek disposition.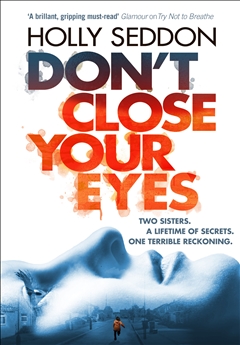 Ad. Article continues below.
Their parents are hard working Jack and Angela Marshall whose lives are turned around when they form a relationship with another couple Hillary and Drew Granger who are very wealthy. The Granger's son Callum is the girls' school friend and this is the reason why the parents get together to socialise.  The children share a room on these weekends while the parents are downstairs.
Weekends spent at the Granger estate escalate into new relationships being formed. Pretty but dissatisfied Angela and arrogant go getter Drew are drawn together – ultimately they decide to live together, and almost as a perfect solution, Hilary Granger moves in with Jack. Households and family structures are re-defined, and Callum and the twins form closer bonds. However, tension occurs when Drew and Angela decide to live in America and take only Sarah with them. The children are not considered in this move, although Callum is pleased to be away from his domineering father.
The novel is cleverly segmented into the past and the present. Both young women tell their own stories from their own point of view. Robin has cut herself off from the world and lives in a house in Manchester. With all of her needs brought to her front door and no human contact, she maintains a strict fitness regimen as a way to silence her intensifying mental health problems. 
To avoid self-examination, she watches the worlds of others – focussing on a couple and their son whose lives she can view secretly from her upstairs window. She calls them the Magpies and creates her own story of what is happening in their lives. But somebody keeps knocking on her door, and she is too terrified to answer.
Ad. Article continues below.
Sarah meanwhile has left a relationship which is not described in detail. Now pregnant, she is trying to find her sister Robin to re-cement the relationship which fractured when the families fell apart. We hear also of Callum, the Granger's son whose relationship with his father is based on hatred and rejection. In fact, the theme of rejection is predominant in this very clever book. 
Holly Seddon successfully manages to withhold information that would bring clarity to the picture but chooses to keep it until the perfect time. This close examination of family – both parents and children – is intensely painful at time. Issues of rape, incest, gay bashing and paranoia thread through the pages.
I thoroughly enjoyed this book, as I do all psychological thrillers. It is tense, terrifying and at times completely unputdownable. It is a journey into the most terrifying of fears and the bleakest of emotions. Harrowing at times, but at others completely ordinary in its domesticity, this book delves deeply into what family means, and what can happen when family boundaries are re defined and incorrectly negotiated. 
A wonderful if very uncomfortable read – I thoroughly enjoyed Don't close your eyes, by Holly Seddon, and would highly recommend it to those who enjoy a fast paced page turner. It is available from Dymocks.