An inspiring adventure story from solo sailor Jessica Watson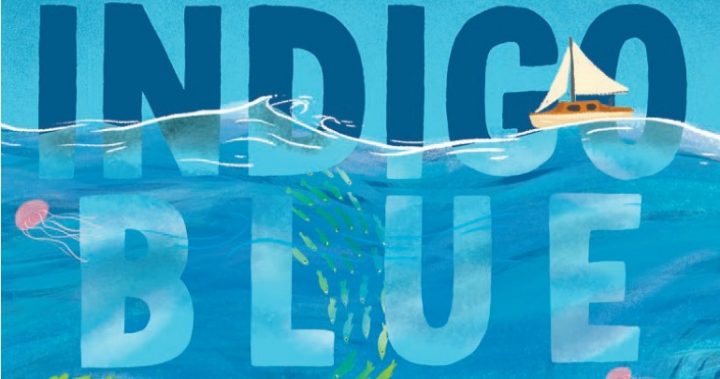 Jessica Watson set her novel, Indigo Blue,  in a place she knows well, the lakeside village of Boreen Point, near Tewantin in Queensland.
Boreen Point is a village on the shore of Lake Cootharaba. It is a sailor's paradise, with a system of lakes, creeks and a river that leads out to the ocean. Tea trees grow on the banks of the lake, staining the lake with a brownish hue.
Jessica has woven an enchanting story for teens around high school life and her love of sailing against this background. She has included the mystical element of the possibility of another kind of life lived underneath the waters of the lake.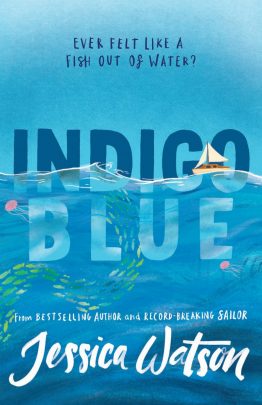 The story commences when Alex, who is the main character, moves to Boreen Point to live with her aunt. She enrols in year 12 at the local school, where she feels excluded from the social scene because she is a newcomer. After a bad day at school, Alex uses her savings to buy herself a small sailboat on an impulse.
Ad. Article continues below.
Alex has a lot of experience at sailing and working on yachts because she had spent a lot of her time learning to sail with a club before her move. The yacht is named Indigo Blue, and Alex pours her time and devotion into getting her ready to sail again. Part of the restoration project is to have a new mainsail made, and when she goes to pick up the sail, she meets Sam, the apprentice sailmaker.
Sam and Alex become firm friends, sharing a common interest in all things relating to yachts and the lake. As they grow closer and develop romantic feelings for one another, Alex makes a confronting discovery about Sam, who then shares a secret about his life which makes it impossible for a romance to develop between them.
A sub-plot of the story is Alex undertaking a school history project with a classmate. They decide to investigate the local history of the area, and discover part of a diary that belonged to a young woman who taught at the local primary school back in the early days of the settlement. Some pages are torn out, and the girls wonder whatever happened to the young teacher. They decide to follow up some leads about her life, and they make an intriguing finding about the life she led after she met a mysterious man living on the shore of the lake.
Finding this information relates directly to Alex's burgeoning romance with Sam, and she can't wait to share it with him. Before she can do this, she must find him, because he has disappeared from the lakeside village.
As the heroine of the novel, Alex displays some worthy personality traits – she shows persistence in completing tasks through her restoration of the little yacht, loyalty to friends by keeping Sam's secret, and willingness to go the extra mile to discover additional information to make her school history project a success. Along the way, she must navigate a school environment where she is not made to feel welcome and living with an eccentric aunt whom she does not know very well. The romance that develops between Alex and Sam is tender and thoughtful and reaches a happy conclusion.
The positive messages contained in the novel make it a great read for young people.
Indigo Blue, by Jessica Watson, is available in paperback and digital editions from the publisher, Hachette Australia.  Click here for details.