Amanda Hampson takes us to France to meet The French Perfumer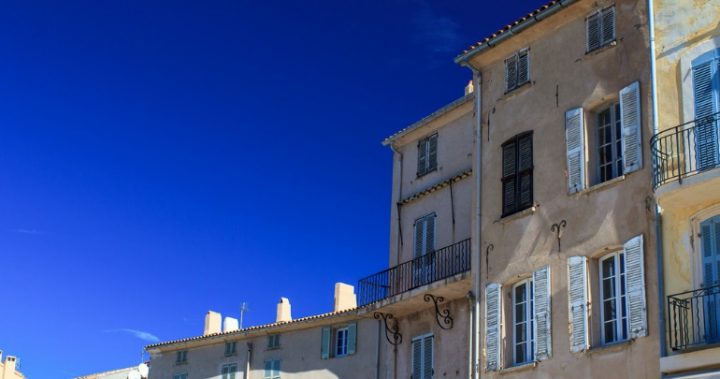 Though she hails originally from New Zealand, when I first picked up The French Perfumer, the latest novel from Amanda Hampson, just a glimpse at her name conjured up English refinement and social standing — all that notable pomp and splendour. And I wasn't disappointed …
Inside its covers, readers are introduced to Iris Turner, an English spinster in her mid-30s. Disenchanted by her long career as a civil servant in post-WWII London, she spontaneously leaves the security of her home and mother-tongue to cross the English Channel and embark on a temporary new venture as secretary to an eccentric Englishman on the French Riviera.
She arrives late at night only to find she has been relegated to the third-floor, barely liveable attic in a gracious villa turned exclusive hotel encompassed by expansive fragrant gardens and located high in the hills above Cannes. Each room is filled with antiques and chandeliers reeking of olde world charm — nothing like that austere area housing a single iron bed dressed in a plain white sheet and not much more, and certainly no rug or even a vase to place some wildflowers in to cheer up the gloominess for this lonely foreigner.
Much to my surprise, every now and then readers turn a page to discover a small almost childlike drawing depicting something in that particular section of prose: an old fashioned low-slung race car; a china teapot with a posy of pretty flowers adorning its belly or an old clackity manual typewriter — somewhat like a doodle made on a scribble pad. They reminded me of the books I read as a child — just a small pencil drawing to break up the paragraphs … about ten in all.
Ad. Article continues below.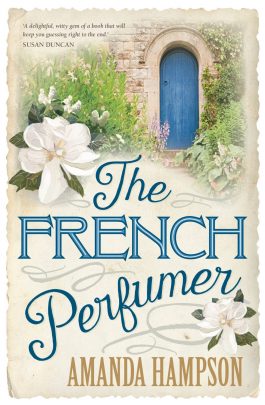 The hotel's guests are an eccentric bunch, hailing from the rich albeit not entirely famous upper crust of society. Conversations parry back and forth over all sorts of subjects during lavish dinners and the author captures their idiosyncrasies so a reader feels they are right there eavesdropping on the conversation. I felt myself wanting to climb inside some of their minds and souls to learn more about the intricacies of their lives — you know, those often-hidden little details that define a person.  And a few secret trysts only add to the mystery.
The French Perfumer has rich prose typical of those times and Amanda Hampson is able to paint vivid word pictures in your mind as you wander the gardens, country lanes and French pathways riddling its pages.  Iris' story is written in journal style as she details every day: the fascinating doings around the hotel and beyond; and of her work with the once famous perfumer depicted in the title.
I quite enjoyed the writing style and parts of the storyline had me wanting to slip inside the pages to experience the situation or sights and smells for myself, while other sections were narrated a little too cold and formal for my liking — a bit like the old adage 'a stiff upper lip' – but then again, perhaps that just went with the telling.
And then suddenly this elegant boutique hotel turns into what looks like a crime scene when a dead body turns up …
The French Perfumer hides a mystery buried beneath the facade of this rich and unusual cast of characters. The eventual unfolding brings an entirely new and interesting layer to the enigma behind the actual French Perfumer and made for a highly satisfying conclusion, as though a pleasant form of justice had been served and brought a delightful conclusion for our avid record-keeper, Iris.
The French Perfumer, by Amanda Hampson, is available from Dymocks.  Click here to learn more.