A suitcase washed ashore at Mosman reveals a gruesome crime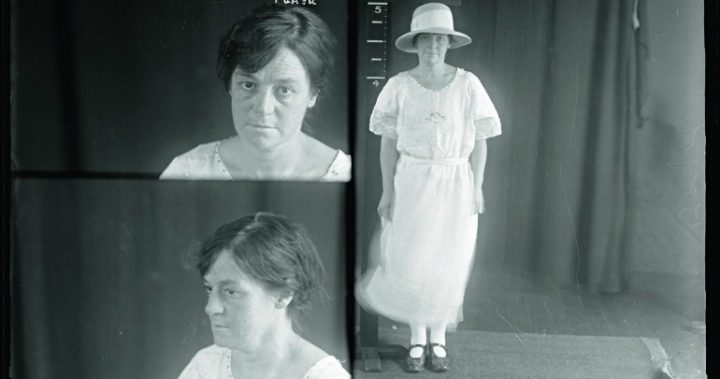 A chilling discovery was made on a Sunday school picnic on November 17th, 1923. A strangled and choked baby was found in a suitcase at a Mosman harbourside park by a group of children.
In The Suitcase Baby, Tanya Bretherton, not only gives the specifics of this particular case, but gives an insight into the world of postwar Sydney of the1920s.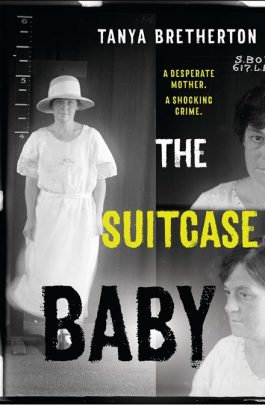 This case was quickly solved by a bright young Constable Sherringham and his older partner Alchin, who had to withdraw from the case because of his difficulties with the crime. A wooden paver and a laundry mark led the police to the suspects and the baby's mother, Sarah Boyd, immediately confessed. Unusually, she had a female accomplice, Jean Gore.
Both women were immigrants -Sarah from Scotland via New Zealand, and Jean from New Zealand. Jean excited comment in the press because she was seen as a 'flapper', both glamorous and reviled. Bretherton gives a detailed background to both women, so that the steps by which they found themselves tossing a suitcase with a murdered baby into Sydney harbour become inevitable.
Ad. Article continues below.
Bretherton provides interesting social context. There was a long history of infanticide in Sydney recorded since 1897. In the two years to 1913, 59 dead babies were dumped, left on trains, ferries, parks and churches, largely because of the shame of illegitimacy and the difficulty of providing for an illegitimate child. Infanticide was usually explained by the medical profession as insanity brought on by pregnancy and childbirth. Infanticide was seen as a social and economic problem, not a criminal one. Police were minimally involved.
The 'suitcase baby' offered the state a chance to reset the social and moral sanctions regarding infanticide. It could both set a new legal course and appease growing public indignation at the crime.
Both the inquest and the trial attracted a large attendance by mainly middle-class women. Sarah, who did not defend herself, was charged with murder. Jean, who had plenty to say, was charged with being an accessory.
Sarah was found guilty and given the death sentence, and Jean received 12 months in gaol.
Sarah's cause was taken up by Mrs Annie Lee who became her advocate, skillfully using the press, and also became a frequent visitor to Long Bay. Another ally for Sarah was the matron of the woman's prison, Grace Braithwaite, who focussed on prisoner's needs.
Ad. Article continues below.
Worthy of a book in itself is the story of what happened to Jimmie, Sarah's elder child and his life with government agencies and the Benevolent Society.
Sarah was released and returned to Scotland thanks to Annie Lee's and the Truth's efforts. Jimmie was with her but she sent him back to Australia as a child migrant. Jean returned to her husband in New Zealand.
This is a meticulously researched book with extensive Endnotes. This is no dry research tome. While the actions of Jean and Sarah never become excusable, their backgrounds are fully explored. What does spring to life is the Sydney of the early 1920s grappling with the social, moral and economic changes brought about by the Great War. While the themes and material handled are heavy, this remains a very readable book and an important one in understanding our past.
The Suitcase Baby, Tanya Bretherton is available in paperback and digital editions from the publisher Hachette Australia – click here for details