Bookclub September - Tears of the Moon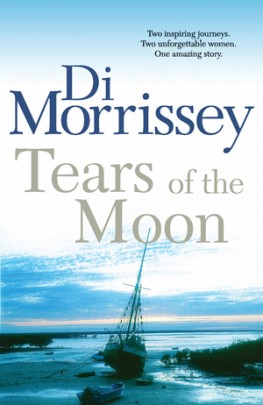 by Di Morrissey – Discussion Lead – Karen O'Brien-Hall
Two inspiring journeys. Two unforgettable women. One amazing story.
BROOME, AUSTRALIA, 1893. It's the wild and passionate heyday of the pearling industry, and when young English bride Olivia Hennessy meets the dashing pearling master, Captain Tyndall, their lives are destined to be linked by the mysterious power of the pearl.
SYDNEY, AUSTRALIA, 1995 Lily Barton embarks on a search for her family roots which leads her to Broome.  But her quest for identity reveals more than she could have ever imagined.
Ad. Article continues below.
Now available on Booktopia for $16.95 (15% off)  – Click here to read their more detailed overview.
Our Calendar for September's Book Club will look like this:  
Ad. Article continues below.
September   READING SELECTIONS ARE: 
Tears of the Moon by Di Morrissey, lead Karen O'Brien-Hall and
 A Game of Thrones (A Song of Ice and Fire, Book 1), George RR Martin, lead Vivienne Beddoe
Discussion 1  September 11 – Tears of the Moon
Discussion 2  September 18  – "What are you reading"  Book Chat
Ad. Article continues below.
Discussion 3  September 25 – A Game of Thrones
Chats are no longer held "live" – instead you can join whenever it suits you by posting your comments below, or on the review provided on the date below also.