Beloved Liz Byrski's 'In Love and War: Nursing Heroes'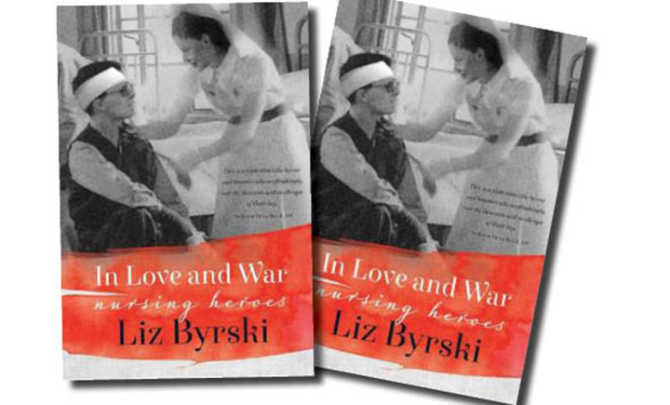 "In Love and War is a remarkable and moving story by Liz Byrski: the survival and quality of life we can achieve today for burns patients is in part due to the energy and sheer hard work of Archibald McIndoe and his team of specialists and nurses". Professor Fiona Wood AM.
Liz Byrski is an author highly regarded for her works of fiction including Gang of Four, Belly Dancing for Beginners, Family Secrets and my personal favourite Last Chance Café. Her memoir Remember Me is excellent reading, full of life and love.
Now in her latest book, a work of non-fiction, Professor Byrski tells a story unfamiliar to most of us, about heroes, the man who tried to make them whole, the village who welcomed them and the women who nursed them. At the same time, she takes a journey into her own childhood and we learn more about the woman behind the books.
Surgeon Archibald McIndoe was on his way to making a fortune out of women's vanity, as one of the few surgeons involved in the new area of Plastic Surgery, when World War II intervened. Instead he used his talent to start a burns rehabilitation and reconstruction unit at Queen Victoria Hospital in East Grinstead, West Sussex. Air Force pilots and their crew suffered horrendous burns and disfigurement when their planes were shot from under them, or crashed on landing.
McIndoe's work was truly pioneering, there were no textbooks, no accumulated wisdom for him and his team to follow. Many of the practices in treating burns, in fact, were doing huge harm, it was his passion to develop better ways. Reading how he constructed a nose, where one no longer existed, is truly inspirational. I recommend you read some edited extracts from the book, complete with amazing photos, published in the Good Weekend magazine in the Sydney Morning Herald and the Age, link http://bit.ly/1cVYfiA
Ad. Article continues below.
For baby Liz, these men were the stuff of nightmares; she even has a memory of fainting and falling down the stairs when her father brought one into their home. She really wished someone would tell these men to stay away from her town. But Archie McIndoe had other ideas; he encouraged the people of East Grinstead to accept these men, make them welcome in the town, invite them to social functions and into their homes.
As a mature woman, Liz returned to East Grinstead to not only find out more about The Guinea Pig Club, but to face her fears. She didn't just want to re-tell the stories from her research, she wanted to meet The Guinea Pigs and particularly the women who nursed them. Despite the difficulty of finding nurses and men, the most difficult part for Liz became writing the story.
The subtitle of the book refers to the issue of the way the nurses were treated by the men and the doctors, particularly Mr. McIndoe. One nurse identified as Gladys stated, "Boundaries: that was the word I wanted – boundaries. Mr. McIndoe dissolved them all, that was the problem, and so some women were coerced into things they didn't want to do. But it was probably what saved those young men's lives, made them want to live." Liz Byrski highlights the nursing conditions, whilst at the same time, giving a well-balanced overview of all opinions. Her feminist feathers are ruffled, but that doesn't stop her putting the nurses' stories into the context of their work and the time.
I've been privileged this year to read some great books. In Love and War: Nursing Heroes by Liz Byrski, however, is not a great book   …   it is an outstanding book by an outstanding author who is equally at home with fiction and non-fiction.
Ad. Article continues below.
My appreciation to the author and her publishers, Fremantle Press for providing my review copy.
Click here to view this book on Booktopia where it is available for $22.40
About the author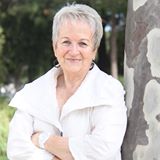 Liz Byrski is a writer and broadcaster with more than 40 years experience in the British and Australian media. She is the author of eleven non-fiction books and six novels, and her work has been published in national and international newspapers and magazines. In the nineties Liz was a broadcaster and executive producer with ABC Radio in Perth and later an advisor to a minister in the Western Australian State Government; she now lectures in Professional and Creative Writing at Curtin University of Technology in Perth, and has PhD in writing with a focus on feminist popular fiction.
Ad. Article continues below.
Liz was born in London and spent most of her childhood in Sussex. As an only child she spent a lot of time alone, much of it buried in books. She began her working life as a secretary and later moved into journalism working as a reporter on a local newspaper, until she took up freelance writing when her children were born.
Liz emigrated to Australia with her family in 1981 and worked as a freelance journalist/writer in Perth writing for a variety of publications including The Australian, New Idea, Homes and Living, Cosmopolitan, the Australian Financial Review, The Woman Writer, and The West Australian. For several years she was a broadcaster with ABC Radio 720 6WF, where she was best known for hosting The Grapevine program with Peter Holland. Liz has also worked as an advisor to a minister in the WA Government.
Liz lives between Perth and Fremantle and in addition to enjoying the company of family and friends, she divides her time between writing and lecturing at Curtin University, and spends most of her free time reading, writing, walking and swimming. She has two adult sons and twin grandsons.