UPDATED: August Bookclub: That Deadman Dance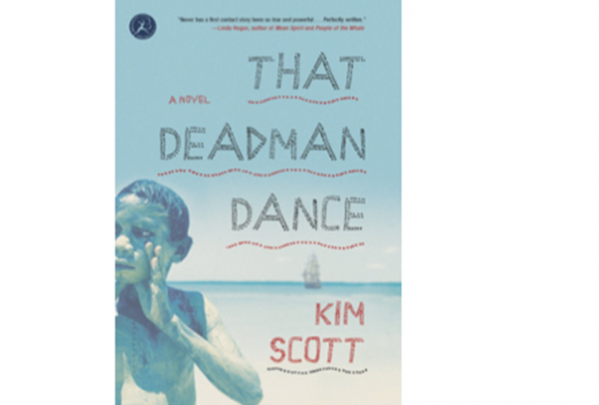 Hello Starts at Sixty Bookies
It has been great talking to you and having the opportunity to learn what you think of our choices.  Because this is new for us as well as you, we are a bit behind in letting you know what to read next and for this reason we chose one book only for August.  We are hoping many more "bookies" will get the opportunity to read this book and enjoy the review, and provide their comments when we post it on the site on August 28th.  Yes, we have decided not to hold the live chats anymore.  Instead, let everyone comment on the book review in a way that will stay on the site permanently.  So post your comments below about the book, or on the review that Vivienne Beddoe will post on the 28th August.  We can't wait to hear from you.
Our choice of book for this month is:
Ad. Article continues below.
From the publisher's page:
Big-hearted, moving and richly rewarding, That Deadman Dance is set in the first decades of the 19th century in the area around what is now Albany, Western Australia. In playful, musical prose, the book explores the early contact between the Aboriginal Noongar people and the first European settlers.
The novel's hero is a young Noongar man named Bobby Wabalanginy. Clever, resourceful and eager to please, Bobby befriends the new arrivals, joining them hunting whales, tilling the land, exploring the hinterland and establishing the fledgling colony. He is even welcomed into a prosperous local white family where he falls for the daughter, Christine, a beautiful young woman who sees no harm in a liaison with a native.
But slowly – by design and by accident – things begin to change. Not everyone is happy with how the colony is developing.  Stock mysteriously start to disappear; crops are destroyed; there are "accidents" and injuries on both sides. As the Europeans impose ever stricter rules and regulations in order to keep the peace, Bobby's Elders decide they must respond in kind. A friend to everyone, Bobby is forced to take sides: he must choose between the old world and the new, his ancestors and his new friends. Inexorably, he is drawn into a series of events that will forever change not just the colony but the future of Australia.
Ad. Article continues below.
Starts at Sixty Book Club Timetable for August
READ     That Deadman Dance, Kim Scott
WEDNESDAY August 28  Discussion – That Deadman Dance, lead by Vivienne Beddoe
Look forward to your participation in the discussions, happy reading,
Ad. Article continues below.
Dolly, Vivienne & Karen
Book Club Co-ordinators
The  Chat for The Deadman Dance will be held in the below comments screen and on the book review which will be posted on the 28th August…