And so the legend begins ...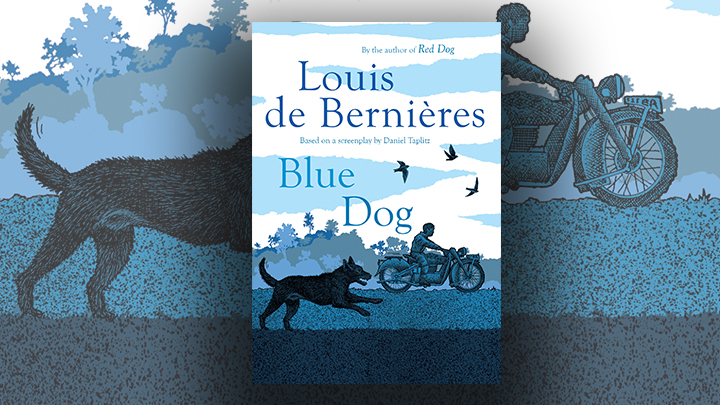 What was the story behind that red kelpie – you know …  the one that spent years wandering around a dusty red plain in the far north of the driest country on earth making friends wherever he went and turning into a true blue Aussie legend?
Blue Dog, by Louis de Bernières, is a gentle story set in the harshness of the Western Australian Pilbara area, miles from the nearest town where it is hot as Hades on about ninety-nine days in every hundred. Mick is a young boy who suddenly finds himself ferried to this back of beyond place alone and in a small plane to live with his grandfather on a large cattle property after his father passes away and his mother is committed to a mental institution back in the days where they were another form of Hell.
Mick has no friends to pass the time – just his weather-worn grandfather who loves him to bits and remembers when Mick's dad was his age, an Aboriginal jackaroo named Taylor Pete who can fix a motorbike but much prefers feeling the warm fur coat of a horse between his legs than cold hard metal, and Stemple, a young white fella come to find romance in this bush haven who loves motorbikes almost as much as he hates neckties. Life is certainly tough for this little tacker – and lonely without the mother he still yearns for – but he survives by teaching himself time worn tricks on how to survive out in this place the original dark skinned owners call the Never Never.
Ad. Article continues below.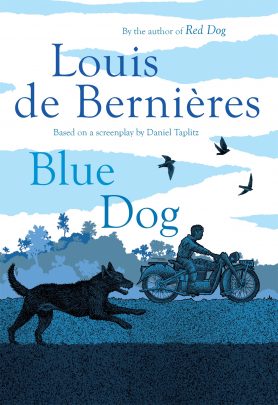 I particularly enjoyed the scene where Taylor Pete teaches Mick how to gain a horse's trust. As he described sniffing the horse's breath, it took me back to my teenager years doing much the same with my best mate – a pony called Taffy. The bond he and I shared was very similar to Mick and Blind Willy's as the intimacy of this very sensuous ritual is something that binds a horse and owner to each other and is the basis for these powerful beasts to learn to trust their trainer implicitly. For a while, Taylor Pete tries to convince Mick this is an ancient Aboriginal ritual but he soon puts him straight by admitting this is just something he figured out for himself. But no matter where this practice comes from, it certainly seems so much gentler than most of the methods used to tame animals. And it is something I still use with every horse I meet and they always respond by touching noses and blowing softly to 'taste' me – absolute bliss for a true horse lover! The beauty of the story here is that Blind Willy is a powerful bad-spirited thoroughbred who won't let anyone near him and yet Mick, a puny young boy of eleven years old, manages to tame him through gentle persuasion and simple familiarity.
His other best mate is the hero of the story – a cute little fur ball who literally blows in on a ferocious cyclone late one night. These two become inseparable and share many adventures, including several on the back of an old bush motorbike bouncing all over the rough ground and gaining a few cuts and bruises along the way. Oh, and they also share a bed, much to Grampa's initial distaste, until his heart softens at the realisation it doesn't hurt to have a working dog inside on a cold winter's night after all. These two 'orphans' need each other in this harsh country – for their sanity as well as a form of comfort and refuge when the going gets tough. It's only at the very end you understand why the original "Red Dog" began his meandering lifestyle.
I thoroughly enjoyed Louis de Bernière's clever descriptions of life in the outback and the strange critters found there. His vivid word picture of the grasshopper swarm brought every phrase to life, including Lamington's new animated whiskers.  When you read it, you'll understand what I mean!
Originally intended for a twelve-year-old audience, this gentle tale with its hint of first love and the jealousy that ensues when a mid-teen finds one of his best mates courting his secret crush is sure to keep readers of all ages turning the pages right to the very end.
Blue Dog paints a touching picture of the harsh Australian outback and what living there entails.
Ad. Article continues below.
Blue Dog, by Louis de Bernières, is available from Dymocks.


Join Books at 60 on Facebook, or sign up for our weekly newsletter below for more great reading recommendations!