An interesting tractor obsession enjoyable for the unacquainted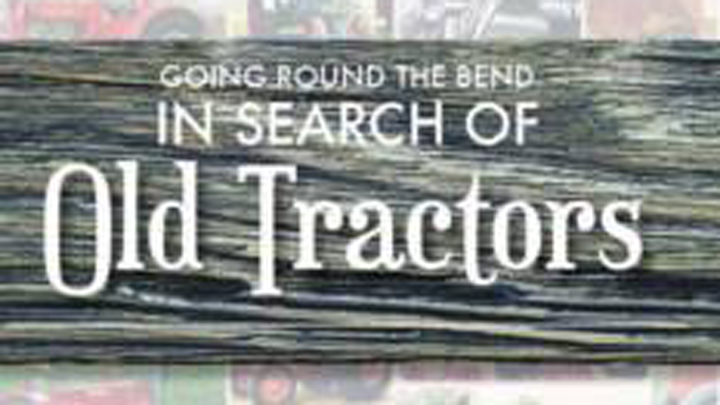 Going Round the Bend in Search of Old Tractors by Ian M. Johnson
Available for $21.25 via Booktopia
I was raised on a farm and I learned to drive on a little grey Massey-Ferguson tractor. I earned my first pocket money driving a tractor for a neighbour to help out with crop planting. I also spent some of my adult life on a farm, and had a favourite orange Fiat tractor and a powerful blue Fordson that I remember fondly.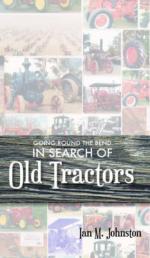 The author of this book falls into a special category of mankind who knows and loves his tractors, and has spent his working life among these wonderful workhorses. He has pursued his passion by travelling throughout 34 countries seeking out the rare and unusual, always with his camera at the ready. Some of Ian's photos are inside the dust jacket of the book, which can be unfolded to discover a beautiful collection of glossy photos fit for a frame – eye candy to a tractor buff.
Ad. Article continues below.
There is enough travel detail in this book to make it interesting for those without a tractor obsession. Ian describes being in Scotland on a visit to his homeland, and hearing about a collection of tractors on a small island in the New Hebrides. An old school friend told him that there was a magnificent collection of tractors on one of the islands of the Outer Hebrides, but was not sure exactly which island. This was enough to convince Ian that he should travel there and find this tractor stash. He made his way by car ferry throughout the islands of the Outer Hebrides in search of his holy grail without success; only to get a hot lead that sent him haring off to the Orkney Islands. Once again, he met with the same problem, in that he did not have any firm information about which island held the mechanical nirvana. He has a jolly good look around, but does he find the elusive tractors or not? You'll have to read the book to find out.
There are more good yarns in the book and we learn that Ian is deadset against tractor pulls. This is a sport where the unlucky machine is hooked to a mobile platform, which it has to tow as far as possible along the length of the course. As it moves, concrete weights on the platform move from the back to the front, creating an increasing load on the towbar. The winner is the surviving tractor that managed to tow the platform the greatest distance, with allowances made for the power of the machines. I've never witnessed one of these events, but I'm going to keep an eye out now that I know what it's all about. It does sound dangerous and destructive, but more fun that watching someone be gored by a bull at a bullfight.
Ad. Article continues below.
Ian also alerts us to another interesting occurrence. Who knew that there was a Guinness World Record for the largest number of tractors ploughing a field together? This fabulous world record was attempted at Cootamundra over Easter. It would have failed if nearby participants had not been exhorted to rush home and bring back more tractors urgently. This sounds like a huge amount of fun, rushing home, grabbing the truck, loading the tractor, hurrying back, lining up to unload said tractor and get out onto the field. Aussies love a challenge, and this dedicated lot managed to take out the world record of 1,897 tractors all ploughing at once.
This book makes interesting reading, and makes me wonder if Ian has published a coffee table style book with bigger glossy photos of tractors. If not, maybe he should.
Available for $21.25 via Booktopia
Have you ever ridden on a tractor? What fun did you have when you were younger on a farm? Tell us about the significance of these vehicles below.