An inspirational true story of how you can turn your life around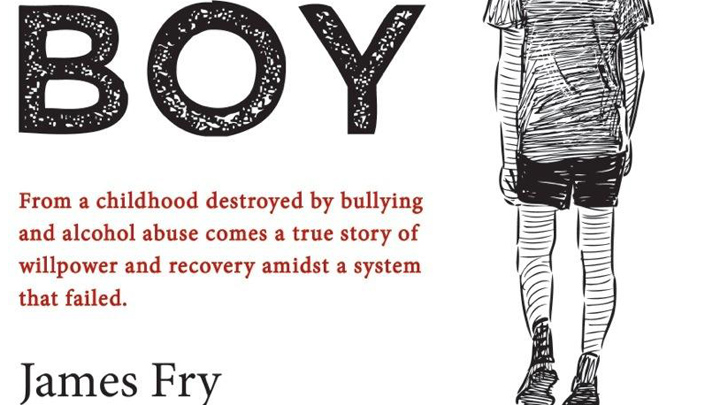 This, sadly, is a true story by James Fry of his life as a teenage alcoholic, now working as a youth justice conference convener. It is also an inspirational story, about how James was able to turn his life around.
Available for $21.25 via Booktopia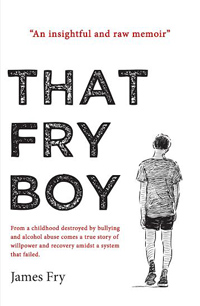 Ad. Article continues below.
James Fry believes that his alcoholism stemmed as a response to Post Traumatic Stress Disorder he suffered as a response to bullying at a number of schools, both by students and staff. And the incidents he recounts are truly horrific. Fry analyses the bullying behavior, noting that bullies work to isolate their victim, while at the same time presenting a reasonable and pleasant face to authorities.
James was well parented. His parents were comfortably off Catholics. His father worked in his own business and his mother raised the three boys, of whom James was the eldest. The family suffered greatly because of James's alcoholism – picking him up at the police station, doing the round of doctors and counselors, attending court with him, placing him in different schools from which he mainly truanted, having him live with an aunt and uncle. Nothing worked. James stole from his parents for drugs and alcohol so that at times they were unable to pay essential bills. A turning point came when James mother gave him the ultimatum that he had to study or leave home. He was enrolled in distance education and eventually gained the School Certificate.
James was in trouble with the law because of his paranoia and hypersensitivity which lead to him assaulting innocent passers-by, imagining they were being critical or about to attack. Fry does not gloss over his behavior.
Fry comments on the response of teachers, police, doctors and the systems in which they work. He is usually fair, but there are some generalisations.
He writes of the importance of rehabilitation for young alcoholics and drug users and the woeful inadequacy of the provision of this service.
Ad. Article continues below.
James was aware of the pain he was inflicting, would promise to reform, but was unable to keep his promises.
Most of the book describes his descent into alcoholism, but there came a point when he met Bree with whom he had a tempestuous, on and off relationship. They had a son, and James embarked on The Twelve Step Programme.
Fry advocates strongly for this programme and with its structures has been able to free of his addiction. He has undertaken further study. He has worked in community welfare, as a paramedic and in the court system. He and Bree have a young family.
This book may strike a very personal note for some readers who may have had similar problems in their families, or for those who have worked, or are working in schools, or in medical or legal professions. Fry has interesting observations and recommendations from his life experience on each of these fields.
Above all, this is a book of hope.
My thanks to New Holland Publishers for the review copy of this book.