Albo is Telling it Straight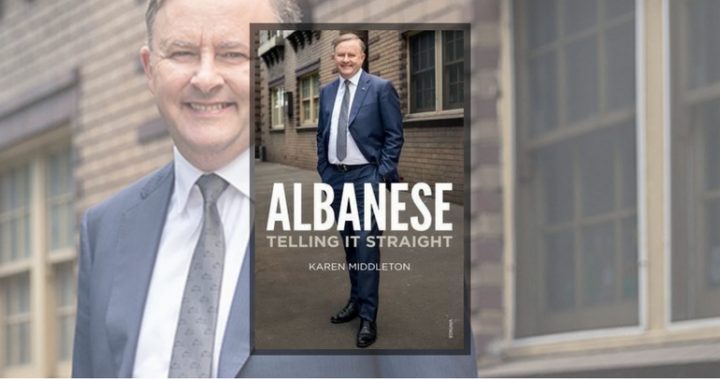 Why read a political biography?
If you're of the candidate's persuasion, you may read it to gain some understanding of the behind the scenes machinations. This may also be the reason to read a political biography, if not of the subject's viewpoints.
Either way, I guess you'll have your prejudices confirmed.
Much was made, when the book was first published, of Albanese finding out as a teenager, his mother was not a widow, but a single mother and his father was an Italian cruise ship steward. After his mother's death, Albanese tracked down his father and his family. This is a very emotional story that makes for gripping reading on a human level.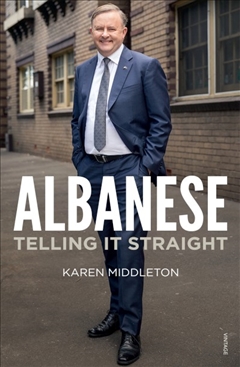 Maryanne, Albanese's mother brought Anthony in an extended family with three strong pillars – the Catholic Church, the Labor Party and the South Sydney Rabbitohs. He has always lived in Sydney's Inner West and represents the people of Grayndler, an inner-west electorate where these days he has stiff opposition from the Greens.
Ad. Article continues below.
It is interesting to see his rise through the ranks of student politics and the union movement, a familiar path for Labor politicians. Interesting to see how this emotional young man, sheltered by his mother, developed his thick hide and became one of Labor's hard men.
His relationship with others is explored as he moves through student politics, the union movements and the complex factions that make up NSW Labor, with the Right and Left factions divided into 'hard' and 'soft'. We do not get the 'best' man or woman, we get the person that best suits the factions. I had forgotten some of the scandals of NSW politics but they are all revived here. Readers from other parts of Australia may not be interested.
Albanese's wife, Carmel Tebutt, is a politician in her own right and while telling a little of her position concentrates on her role as Albanese's partner as part of an Australian power couple.
Albanese came very close to being the leader of the Labor Party. The popular vote of members would have had him that leader. He is coy in the way only politicians can be about his future ambitions, but, in my opinion …..watch this space.
Karen Middleton has written an excellent biography handling the different opinions and recollections such a biography brings.
Ad. Article continues below.
If you're interested in the leadership of this country, this is a book well worth adding to your reading list.
Albanese: Telling it Straight, by Karen Middleton, is available from Dymocks.
Join Books at 60 on Facebook, or sign up for our weekly newsletter below for more great reading recommendations!