Adam Liaw's easiest Japanese recipes for home cooks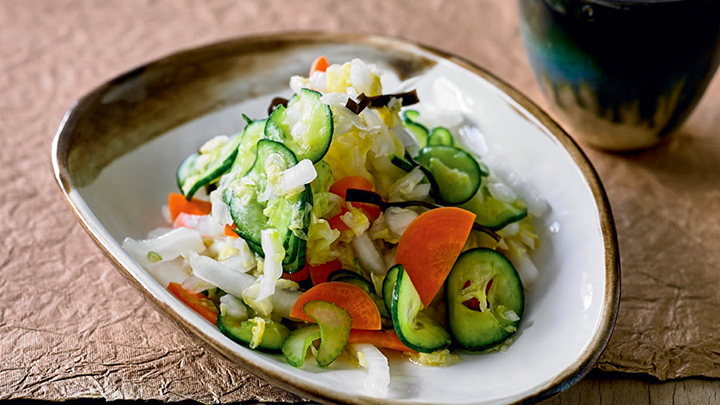 "We can learn as much about food from a story or proverb as we can from a measurement or method. Often more".
These are Adam Liaw's words in the introduction to his book The Zen Kitchen. In the following pages, we quickly see that Adam's writing is succinct and to the point, as he outlines the course his book is to take, from Eating Throughout the Year, The Importance of Quality and, A Culture of Food and Health as well as the Five Basic Methods of Japanese Cooking. I love the inclusion of "raw" as a method of cooking.
In each of these sub-headings, he also provides immediate references for recipes that follow. For example, under stewing, he refers to shabu shabu and gives the page (p.90) and Oden (p197). I immediately found myself digressing to several of his examples, one of which was for "Wholegrain rice". Sounds ordinary, doesn't it. One quick peek and I thought, "I have to try this, it looks delicious". However, I then returned to the edifying introductory pages of his book.
Another point of appreciation for me was the inclusion (in smaller print) of the Japanese word for each method or dish, as well as the factual story relating culture and food, at the beginning of each chapter.
Ad. Article continues below.
What can be better than a cookbook that gives alternative ingredients? How many times have you shopped for a planned list of ingredients for a special menu and had to do an instant change? Not so in The Zen Kitchen. For example, one recipe says, "any kind of fish". He then gives 6 different types of suitable fish and, they can be whole or fillets.
Adam's feet are 'on the ground' so in his equipment list he advises not to rush out and buy the lot at once. Even the base ingredients are simplified to six basic necessities and five basic seasonings. I could not but wonder if there is any near substitute for cooking sake. However, most substitutes are given, for example, cornflour can be substituted for potato starch. I also wondered how I would find 'salmon flakes' and a few other commodities. (This would depend on where one resides.)
I have to mention another unique feature of this wonderful book in comparison to other cookbooks. Adam addresses "trouble shooting". He also gives illustrations of some step by step procedures, as well as the delicious photograph of each dish.
Adam does not always stick to traditional Japanese but gives his own special touch, for exampleAll Purpose Chicken Dashi. How easy it is and, as well, includes the storage and length of time it can be kept.
The chapter on Japanese Breakfast left me wondering. In my visit to Japan, I noted that a beautiful 'Western Breakfast' was served in the larger hotels as well as a 'Traditional Breakfast'. The Japanese guests all lined up for the Western breakfast. However, I must add that there were so many traditional delicious Japanese foods available in the Western Breakfast room anyway. I can't wait to try Adams Dashi Eggs and Rice, for breakfast.
Ad. Article continues below.
What could be better than Sushi Sandwiches, not only for your own lunch but for that healthy alternative in a packed lunch? All children would love this.
The number of serves, preparation and cooking time is given for every dish as well as so many tips to simplify and take away that overwhelming feeling of needing so much time and patience.
At the beginning of each chapter, Adam has included the cultural stories and traditions that have been handed on from generation to generation and that also go with the ingredients and preparation in each distinctive region of Japan. This theme is so cleverly woven throughout each chapter.
Of course, most cookbooks end with sweets or a dessert section and so does The Zen Kitchen. But no! His chapter is aptly called "Semi Sweets" and this is what it is. A Japanese proverb of "eat sugar and die young" is one worth applying in our lives. A story and recipe for apples holds the book true to its constancy of good health.
The book is beautifully illustrated and printed on quality paper. The essence of Japan and its cuisine has been so cleverly captured in this contemporary hardcover volume. The internet could never be a substitute for its visual feel, information and spirit.
The Zen Kitchen (published by Hachette Australia) is available now from Dymocks. Click here to learn more.