A wonderful, creative way to build your grandkids' curiosity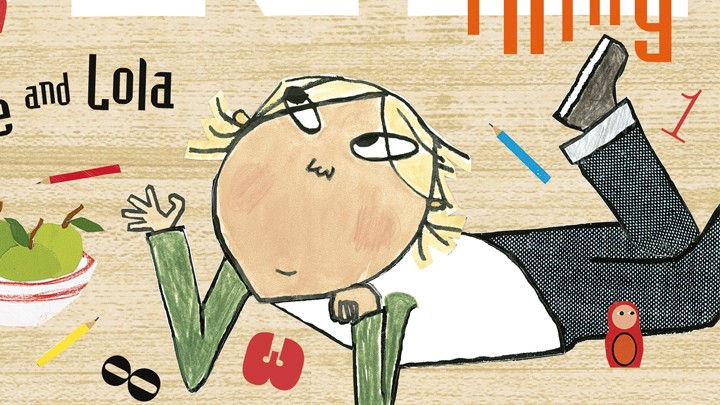 If you're eager to give young children something that can help develop their intelligence and curiosity with the way the world works, this is a tremendous starting point.
One Thing is the latest picture book in the Charlie and Lola series from the bestselling, multi-award-winning author and artist, Lauren Child.
I have this little sister Lola.
She is small and very funny.
Sometimes for a treat, Mum says, "We are going to the shops and you may choose one thing."
Ad. Article continues below.
"One thing to share?" says Lola.
I say, "One thing for you and one thing for me, which means two actual things."
Charlie and Lola return in a perfectly funny, perfectly formed picture book that sees top negotiator Lola take on numbers in everyday life and bend them to her endearing and unique will.
A brilliant book to introduce the non-scary nature of counting and sums to very young children, One Thing is vintage Lauren Child: an immediate and enduring young readers' classic to delight fans new and old the world over.
One Thing is published by Hachette Australia. Click here to purchase from Dymocks
Ad. Article continues below.
About the Author
Lauren Child is a multi-award-winning, bestselling writer and artist whose books are known and loved the world over. She is the creator of many much-loved characters, including Clarice Bean, Ruby Redfort and Charlie and Lola.
Since her first book was published in 1999, Lauren has sold over 3 million books in 19 languages worldwide. Her many awards include the prestigious Kate Greenaway Prize for I Will Not Ever Never Eat a Tomato, the Nestle Gold Book Award for That Pesky Rat and the Nestle Bronze Book Award for Beware of the Storybook Wolves.
Lauren loves designing and making things and finds it exciting to see her drawings turned into objects. Other favourite things include the cinema, TV matinees, small Italian cars, handbags, cardigans, travelling and being picked up from the airport.