A true story of finding love in the aftermath of War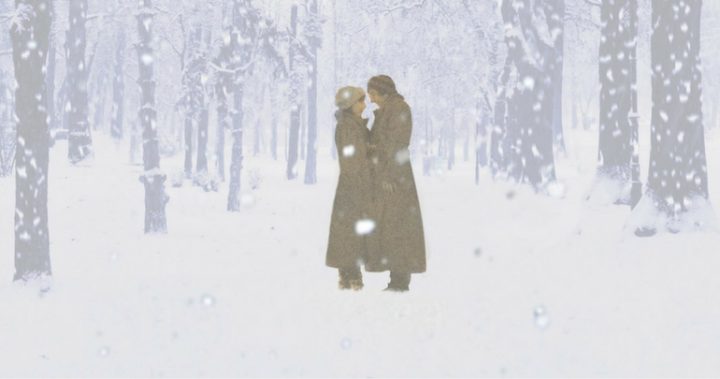 A poignant love story emerging out of one of the most gruesome periods of history.
The author takes you into the hearts and minds of two former Jewish Hungarian prisoners of war recovering in Swedish rehabilitation hospitals located on opposites side of the country. This is a story about two strangers seeking solace from one another through beautifully written prose that arrives in eagerly awaited letters.
Fever at Dawn is the true story of Péter Gárdos' parents, told in his words from their individual perspectives. Each chapter contains snippets from dozens of letters exchanged over a period of several months between two young people – Miklós and Lili. In the most part, this memoir is cleverly interspersed with incidents from that uncertain period of their lives.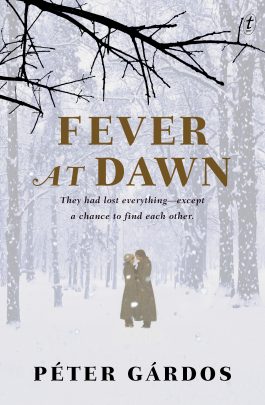 Their connection comes from a totally unexpected source for this young woman. Lili is recovering from the devastating effects of kidney disease after being on death's door when the Americans liberated the concentration camp where she had been incarcerated.
One day a letter arrives with her name on the envelope. It is from a stranger – a fellow countryman and Jew – who is looking to connect with every Hungarian woman who has lived through the worst of circumstances anyone can ever experience and now doing their level best to recover in this foreign country. Miklós never mentions his lungs are ravaged with TB, nor the fact doctors have told him he has only a few months to live. He is doing his level best to keep a positive spirit while dealing with the after-effects of living through that dark period of history while coping without any teeth, trying to breathe through lungs that are now his new worst enemy and a body that resembles mere skin and bone after the appalling treatment meted out by the Nazis.
Ad. Article continues below.
The young lovers' sense of hope remains alive through these scraps of paper, along with the delicious anticipation that comes from waiting to receive the next one through the somewhat unreliable postal services of post-WWII Sweden.
For the most part, I enjoyed discovering how their love grew through letters and a cleverly planned meeting using subterfuge and pretence. In some sections, the writing became a bit bogged down with incidents that seemed to be more basic facts written in a stark hand rather than the poignant storytelling I felt this touching love story deserved. I'm sure I would have enjoyed it more if Péter had described the depth of hope his parents had in each other through the very difficult circumstances both of them were enduring. In saying that, apparently Miklós never spoke about that period of his life and it was only when Lili brought out the letters that Péter understood how he came to be born so there may be good reason for the detail rather than the poignancy.
I loved the premise – I just wish readers had learnt more about their daydreams of hope for a future together – at least from Lili's more recent recollections.  And I don't have to tell you the outcome – the fact Miklós and Lili's son is the one writing their story proves in the end love will always win out over hate.
A gentle read and worthy of your time for those who enjoy a tale of history and romance combined.
Fever at Dawn by Péter Gárdos,  (translated by Liz Szász) is available at Dymocks.
Join Books at 60 on Facebook, or sign up for our weekly newsletter below for more great reading recommendations!