A story of murder and mistaken identity in 1937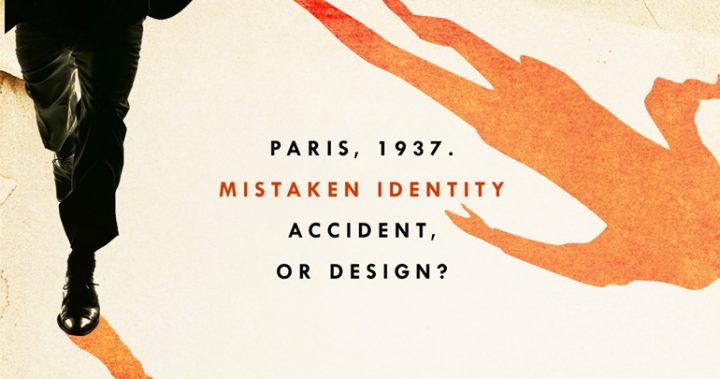 Rural England. 1912. St Theresa's Orphanage. Sister Agnes answers a knock at the door of the Carthusian nunnery. She sees footmarks in the thin layer of snow, a man disappearing along the driveway. Looking down, she finds her own little Moses, swaddled in a crocheted blanket, asleep. Twenty-five years later there is the sound of a break-in at the orphanage. Sister Agnes suffers a cosh hit to the head when she interrupts an intruder seeking files.
Paris. 1937. World Fair. A young Englishman stands in the Spanish pavilion, drawn to Picasso's huge painting, Guernica, its heartrending story simply expressed in monochrome rendering. A voice beside him says, 'It's coming.' He turns and sees an older man with close-cropped silver hair and asks, 'Excuse me?' The reply is, simply, 'For all of us. This is our future.'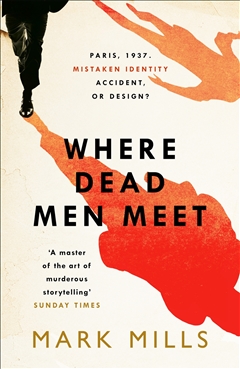 War, indeed, is coming. The young man is  Luke Hamilton, employed at the Air Intelligence unit in the British Embassy, and the main character in Where Dead Men Meet  by Mark Mills. The older man, a Croat named Borodin, who assumes the French name and identity Bernard Fautrier, has instructions to shoot Luke, suspected of being a German spy. In fact, Fautrier becomes Luke's mentor and protector because of the way he was looking at Guernica. As Fautrier explains, it was '…the look in your eyes… you are not a Fascist.' Trite, perhaps, but it would be a pity to allow it to get in the way of what is, overall, an interesting story.
Ad. Article continues below.
There are shootings and a car chase in Paris, with Fautrier saving Luke twice in the same night but suffering a minor (a relative term) bullet wound himself. He sets the younger man up with a firearm and cash, with instructions to head off to Konstanz, the town that overlaps Germany and Switzerland at the junction of the River Rhine and the Bodensee.
We learn of Luke's early years, the 'different' appearance of his hair and his colouring; his adoption by the well to do Lorna and Ramsay; his attendance at Cambridge and entry to RAF training in the University Air Squadron; and his early days as a pilot, including a period serving in the Hindu Kush where "Engine failure was the only real danger one faced when it came to bombing villages and strafing tribesmen."
The parallel between this and what the Fascists did at Guernica is not drawn, a surprising omission, but there is an inference: Luke, concerned at what they were doing, became insubordinate. His rebelliousness, along with bedding Alice, the beautiful wife of a senior British army officer – and being caught –  caused his lateral promotion to a desk job in Paris. I did mention trite?
There are a great number of other characters, a necessity in the majority of spy thrillers, as the reader must have his wits about him helping the hero avoid, evade, or escape the clutches of those who would prevent him doing whatever he is meant to do in the story. We learn of the Karaman brothers, a "…ragtag bunch of crooks…" in Spalato; Gotal; Petrovic; an American dairyman, the  huge Cordell Oaks; the beautiful Pippi Keller and her two associates, Otto and Erwin; Captain Wilke; the short, inconspicuous Jestin…
Where Dead Men Meet is well enough written and a quick and easy read. Although light duty it is reasonably entertaining without running a risk of being considered fulfilling, undeniably closer to Fleming than Le Carre. Read it by all means and enjoy it as light entertainment. Just don't expect it to keep you on the edge of your seat.
Where Dead Men Meet by Mark Mills is available now from Dymocks. Click here to learn more.