A story of love, trust, family and loyalty...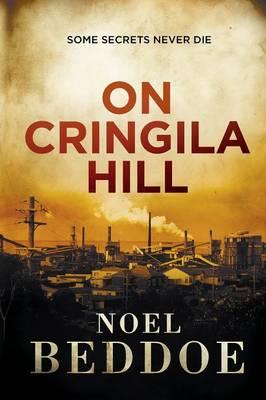 On Cringila Hill by Noel Beddoe
Available for $23.95 via Booktopia.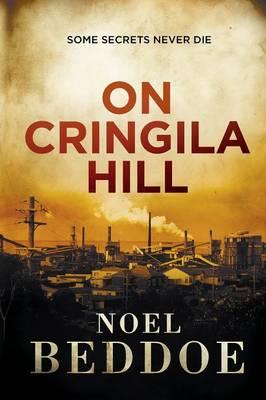 "I was moved by those limpid visions of landscape and the characters who move so sadly and haltingly through it"  is how Tim Winton describes this January release from Queensland University Press.
I travelled outside my comfort zone and read this new novel by Australian author, Noel Beddoe.  On this occasion, my journey has been totally rewarding; I raced through the book in two sittings only interrupted because I had to eat and sleep.  Reviewing it took longer, because this is a complex novel which tells many, albeit intertwined, stories.
Recently on the 7.30 Report on the ABC, Beddoe's novel was portrayed as being about crime in Wollongong.  I suppose that is one way to read it, but it doesn't seem to me that this is the author's intent. (Presumptuous aren't I to assume I know the author's intent?) Whilst Beddoe pulls no punches in his descriptions of violence, I don't think violence is the point of the novel.
Ad. Article continues below.
Set in Wollongong on the south coast of New South Wales, On Cringila Hill, as I read it, is about love, relationships, loyalty, family and consequences.
When we brought people from many nationalities and faiths to Australia to do the jobs "Australians don't want to do" for example in the steelworks in Port Kembla, we didn't consider the consequences. With no regard to their historical allegiances, we dumped them together and expected them to get along.  These early actions have consequences and when the jobs disappear, when these people are replaced with machines, there are further consequences?
The Elders take care of things; Elders such as Lupce Valeski.  They get the young men into the right clubs, the right unions and the right political parties. They take care of their own. They build their own places of worship. They keep to themselves, but co-operate with the Elders of other groups. If there is a problem, they meet and find a solution.
So when a young man is murdered on Cringila Hill, the locals, police and civilian are horrified not as much by the murder, they have happened before, but because for the first time, the weapon of choice is a gun. Guns have come to the Hill and that is not the way things are done there.
There are witnesses to this murder; two young men Jimmy and Piggy, but as they are running a drugs business, they don't want the police getting any closer than necessary.
Ad. Article continues below.
Loyalty and relationships are not only found on Cringila Hill. The ranks of the local police have their fair share of loyalty, disloyalty and relationships; their community is not so different to the community they are charged to protect. When speaking to Lupce Valeski, Detective Gordon Winter, the chief investigating officer, accidentally uncovers a much earlier murder. This discovery challenges his loyalty to a former associate and places his marriage in jeopardy if he pursues his enquiry.
Researching Noel Beddoe I learned he was Principal of Warrawong High School; Warrawong is a suburb of Wollongong along with Cringila and Port Kembla.  No wonder the novel speaks with a true voice!  The author writes from experience not from second hand knowledge.
I am not a crime reader, so when I read On Cringila Hill described as a detective story, I nearly left it on the shelf. I am so glad I didn't!  This novel is powerful and Noel Beddoe tells a strong story. I feel the ending allowed for a sequel – I hope so.
Available for $23.95 via Booktopia. 
Ad. Article continues below.
Reddit rating –

About the Author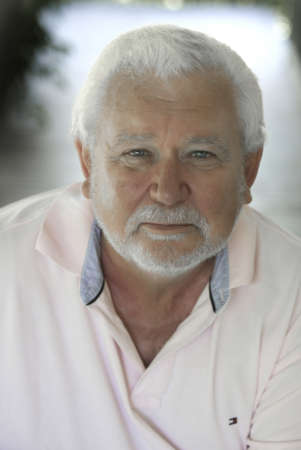 Noel Beddoe worked as a high school principal for twenty years and has been involved in Aboriginal education for most of his adult life, becoming the inaugural chairperson of the Aboriginal Education Reference Group. His published works include five books of fiction for teenagers, the adult novel Autumn, the personal memoir Dad and Me, which was included in the anthology Fathers in Writing, as well as short fiction, poetry and journalism.
Noel lived and worked in education for twelve years in Narrandera, a township in the Riverina country of New South Wales. He now lives with his wife on the New South Wales south coast.