A sad tale of a capital crime in 19th century Scotland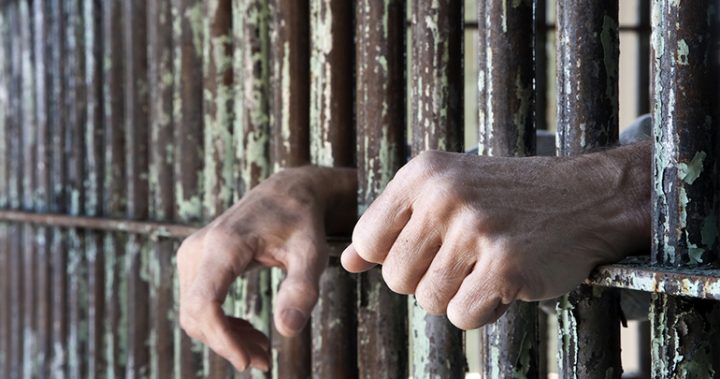 Is it a true story? Is it fiction grounded in fact? Is it pure fiction?
His Bloody Project has a subtitle, Documents relating to the case of Roderick Macrae, and is based in part, at least, on J Bruce Thomson's pioneering work in criminal anthropology.1 In the book, Dr Thomson even provides clinical evidence in a murder trial that draws the story to its conclusion. It all takes place in and around Culduie2, an actual village in Ross-shire with a pleasing aspect to the West over the island of Raasay to Skye.
In the book by Graeme Macrae Burnet I discovered an interesting but frequently dour and dark story.  Will it be to everyone's liking? Most certainly not, but I'd think it could draw a few readers out of their comfort zone for the sake of reading something different. If nothing else, it attracts attention to the various layers of 19th-century Scottish rural society, exigent hardships of life, the execution of justice against a child in an adult system, and to the use of mental competence as a plea for clemency.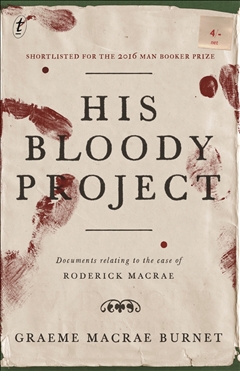 Crofters rarely owned the land from which they eked out an existence. There was commonly an historic family association where generation followed generation on a plot owned by the local laird. Control of village matters came down through a factor and, beyond him, a member of the community who acted as constable, a difficult and not universally popular position. A good constable, such as the outgoing Mr Finlayson, maintained control in an equable way; a less capable one, perhaps even roguish such as the incoming Lachlan Broad, considerably less so. This becomes a major feature of the story.
Ad. Article continues below.
Seventeen-year-old Roderick Macrae murders three people. He freely admits the dreadful act, relating it to a neighbour, Carmina Smoke, soon afterwards. He is arrested and gaoled. His lawyer provides him writing materials in gaol to record the event, and full details of everything that led up to it. It is a remarkable document from a young man said by his teacher to be the brightest pupil he ever taught, yet considered a bit of a strange one by many in their small village, several of whom thought him a loner. Didn't he often talk to himself?
John Macrae, the father, is cruel and domineering, often hitting the lad. Their life, attempting to produce enough from a small, tired, overworked rig (their patch of land) is hard. It becomes worse with the change of constable; he does all he can to make life difficult for the Macraes. They find that things done by their family and others for generations past, previously considered perfectly acceptable, now against 'regulations'. On one occasion, father and son spend several hours harvesting seaweed as mulching fertiliser for their crops, only to be made throw it back into the sea because it belongs to the Laird.  But what are the regulations the new constable quotes? Where do they exist? Frustrated at the changes wrought and their inability to cope, John and Roddy, take the unprecedented step of approaching the factor.
Rather than an explanation or help to resolve their situation, they find the factor believes them more likely seeking new ways of flouting the rules. He sends them on their way. Within weeks matters turn from bad to worse.
There are two twists to the story – both of which are reasonable extensions of the plot – and they tip Roddy over the edge of reason.
Ad. Article continues below.
Although 'old John' (in reality, he is only 44) is hard on him, family bond, if not love, beats true in the young man's heart. Roddy takes their setbacks hard and sheets them home to Lachlan Broad.3 He later writes honestly and openly in his prison journal about the brutal murders… or does he, in fact? Is there an omission in his writing? There appears to be a serious discrepancy between his recollection and a witness account and medical reports. Does this provide a more accurate indication of motive? And is an attempt to show the murders an act of someone who has lost his reason the right one to take?
Many issues arise through the book. The reader's mind is kept in constant action in a tense psychological thriller. Oh, and to return to the original question: Is it a true story? Sorry, you'll have to read it to find out.
His Bloody Project by Graeme Macrae Burnet is available now through Dymocks. Click here to learn more.
____________
*1 James Bruce Thomson was an actual person. This is one of several sites that relate to him: Learn more here.)
*2 Click here for Google Maps' reference to the village.
*3 Many of the book's characters are known by different surnames or descriptive nicknames, something common enough in rural Scotland: The Murchisons are known as the Smokes; the Macraes are the Blacks; the constable's family name is Mackenzie but they are called Broad.