A romantic mystery of pastries and pirate treasure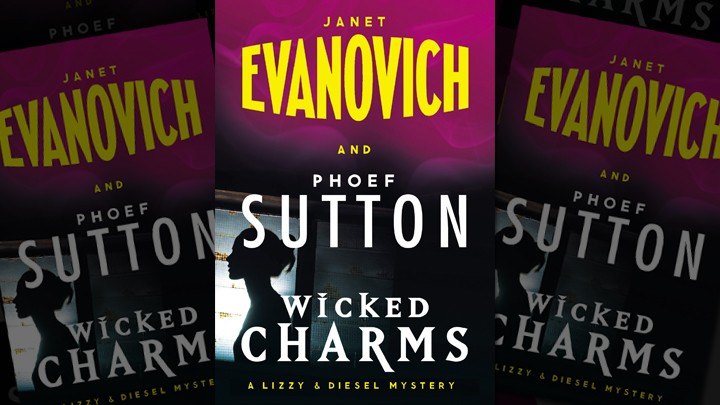 Do you prefer your mystery novels on the lighter side, with a generous dose of silliness, romance and all-out adventure? Look no further than Wicked Charms, the latest Lizzy and Diesel mystery from No. 1 bestselling author Janet Evanovich.
Lizzy Tucker is happy to work quietly at Dazzle's Bakery, preparing delicious treats for the locals. But her partner Diesel is all about the hunt. Right now he's tracking down a famous pirate's treasure, hidden somewhere along the coast of New England. This bounty contains much, much more than gold and jewels: it's also the hiding place of the powerful Stone of Avarice.
Lizzy and Diesel aren't the only ones searching for the Stone. Some greed-driven seekers are willing to kill for it, or even make a deal with the devil. And one of those dangerous seekers looks a lot like Diesel's deceptively charming cousin, Wulf – who also happens to desire Lizzy herself…
About the authors
Janet Evanovich is the number one New York Times bestselling author of the Stephanie Plum series, the Fox & O'Hare series with Lee Goldberg, the Lizzy and Diesel WICKED series, twelve romance novels, the Alexandra Barnaby novels and Troublemaker graphic novels, and How I Write: Secrets of a Bestselling Author. She lives in Florida.
Phoef Sutton is a TV producer, screenwriter and author of ALWAYS SIX O'CLOCK and THE MIDNIGHT SPECIAL. He won two Emmy Awards and a Writer's Guild Award as executive producer for the TV series CHEERS. He lives in California.
Ad. Article continues below.
'We're huge fans of Janet Evanovich… one of the most enjoyable reads of the year' – Bella
'A well thought out and totally tickling mystery' – Now
Praise for Janet Evanovich:
'Pithy, witty and fast-paced' – Sunday Times
'Among the great joys of contemporary crime fiction' – GQ
Ad. Article continues below.
'A laugh-out-loud page-turner' – Heat
'Romantic and gripping…an absolute tonic' – Good Housekeeping
Wicked Charms by Janet Evanovich & Phoef Sutton
Buy it now from Dymocks
.